After launching the Suzuki Hustler J Style III and Suzuki Huster F Limited 2 in April last year, Suzuki has readied a 'Suzuki Hustler Tough Wild' now. Minkara Carview user kittyu has posted images of the new special edition model's brochure.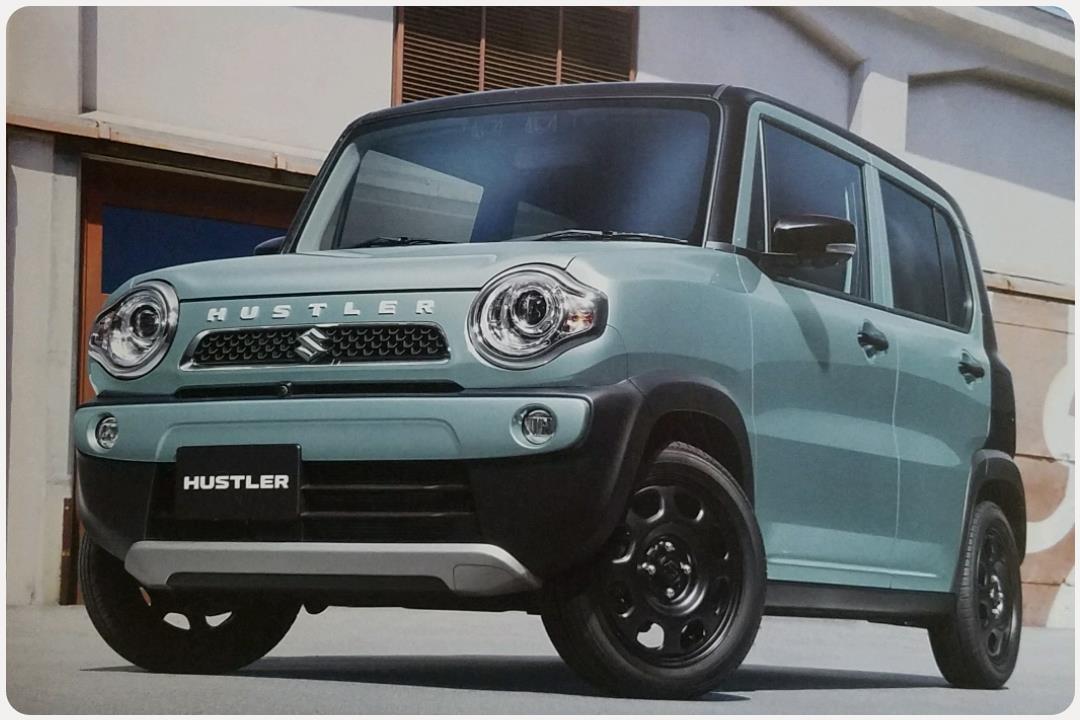 The Suzuki Hustler Tough Wild features a dual-tone colour scheme in which its roof, rear quarter panel, door handles and ORVMs are in black. It has the "Hustler" branding above the grille, unique bumper garnish, "Tough Wild" logo on the tailgate and exclusive 15-inch black wheels as well.
Special touches inside the tall miniwagon include dedicated blue-lit instrument panel, steering wheel with gunmetal garnish and distinctive upholstery. The complete list of equipment is unavailable, but a dealership in Fukuyama Central does mention of Dual Sensor Brake Support (DSBS) collision-mitigating system and automatic climate control with "nanoe" air purifier in its blog.
The regular Suzuki Hustler is available with the R06A 0.66-litre three-cylinder petrol engine that delivers 52 PS and 63 Nm of torque in the naturally aspirated version and 64 PS and 95 Nm of torque in the turbocharged version. All we know is that a CVT is standard and the S-Ene Charge mild-hybrid system is present on the Suzuki Hustler Tough Wild.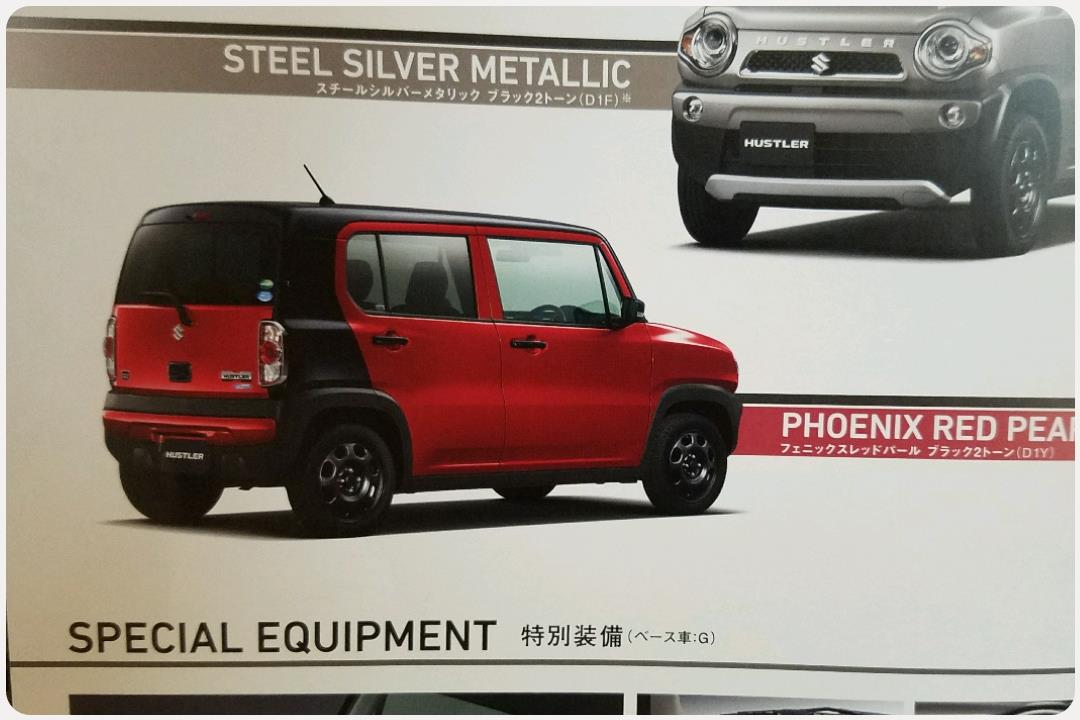 Also See: 2018 Suzuki Jimny & Jimny Sierra detailed in walkaround videos
According to a report from car-report.jp, the Suzuki Hustler will cost JPY14,87,160 (2WD)/JPY 16,13,520 (4WD). That converts to INR 9,07,689.22 (2WD)/INR 9,84,813.14 (4WD). Exterior colour choices will include Off Blue Metallic, Steel Silver Metallic, Phoenix Red Pearl, Brisk Blue Metallic and Active Yellow.
[Source 1: minkara.carview.co.jp]
[Source 2: suzuki-dealers.jp]
[Source 3: car-report.jp]