The Suzuki Hustler had its world premiere at the Tokyo Motor Show in November this year. Following the reveal, Suzuki has launched the mini crossover in the Japanese market on December 24th. Deliveries of the "kei" SUV will commence on January 8, 2014.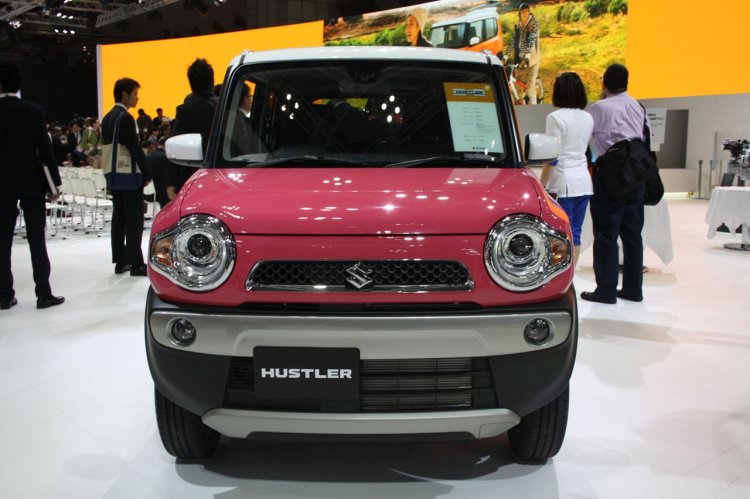 The Hustler, being a "kei" car, is powered by a small-displacement, three-cylinder, 0.66-liter engine. In the base variants, this engine produces 52 PS at 6,000 rpm and 63 Nm of torque at 4,000 rpm, and comes mated to a five-speed manual transmission or a CVT. Available in 2WD and 4WD configurations, fuel efficiency for this engine is rated between 23.4 km/l to 28 km/l, while prices range from 1.048 million Yen (INR 6.18 lakhs) to 1.334 million Yen (INR 7.89 lakhs).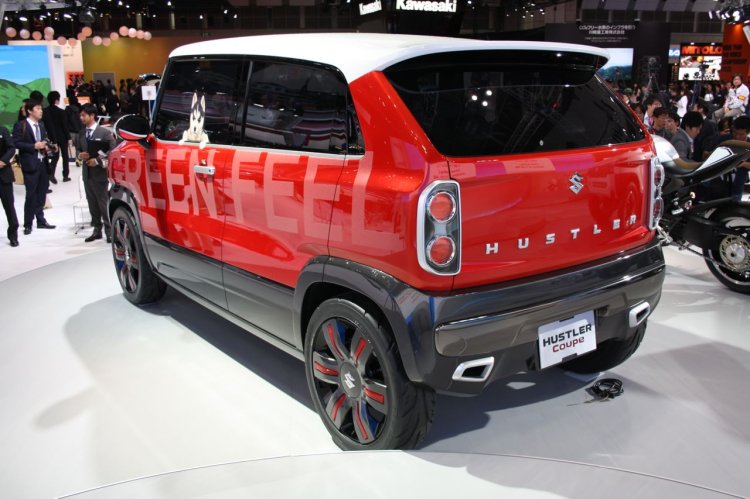 Suzuki will also sell the Hustler with a turbocharged engine, displacing the same 0.66 liters in a three-cylinder arrangement. The turbo version outputs 64 PS and 95 Nm of torque, and is paired to a CVT. Like the regular Hustler, the turbo variant is also available with 2WD and 4WD, and has its fuel economy ranging from 25 km/l to 26.8 km/l depending on the type of drive. Prices of the turbo range from 1.295 million Yen (INR 7.66 lakhs) to 1.576 million Yen (INR 9.32 lakhs).
Suzuki says the Hustler is customizable, and offers 11 exterior colors, contrasting roof colors and the option of having the body color as the interior color as well.