Over 87,000 units sold till date.
The Suzuki Hustler, which launched in Japan in December 2013 after its unveiling at the 2013 Tokyo Motor Show, has been awarded Car of the Year 2015 by RJC (Researchers' and Journalists' Conference of Japan).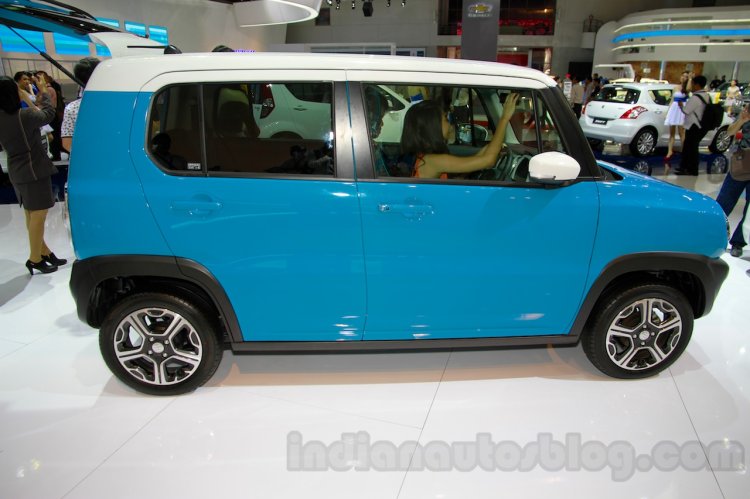 The Hustler has been a sales hit in Japan with over 87,000 units sold till date. Currently, the car is not sold outside Japan, though it was showcased at the Indonesia International Motor Show this year, strictly as a display car.
The Hustler, which is classified as a "kei car" in Japan, measures 3.3 meters in length 1.4 meters in width and 1.6 meters in height. It is offered in Japan with a 0.66-liter three-cylinder gasoline engine which can also be had in a turbocharged state.
The naturally aspirated engine produces 52 PS (51.26 bhp) at 6,000 rpm and 63 Nm of torque at 4,000 rpm and is paired to a five-speed manual transmission or a CVT. The turbo version outputs 64 PS (63.09 bhp) and 95 Nm of torque and is available with a CVT only.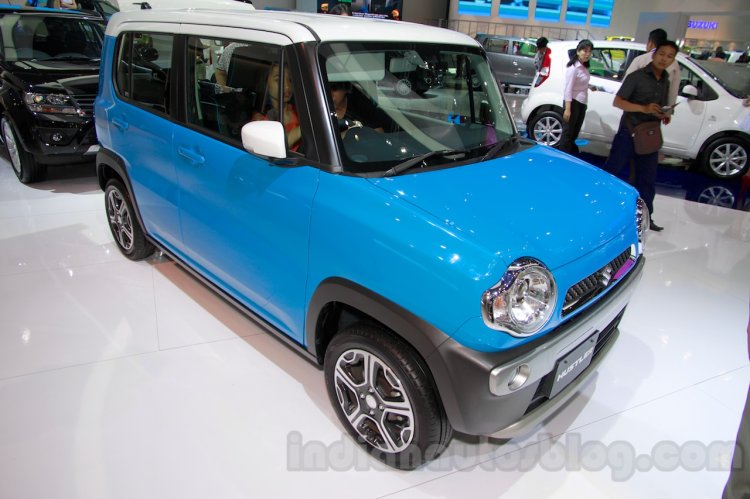 Both engines are available with 2WD or 4WD, with fuel efficiencies ranging from 23.4 km/l to 28 km/l depending on the engine and drive chosen. Prices for the car range between 1.048 million Yen (INR 5.52 lakhs) to 1.576 million Yen (INR 8.37 lakhs).
Also read: Maruti could launch a micro-SUV in 2018-19
Suzuki offers the Hustler in a total of 11 exterior colors, contrasting roof colors and the option of having the body color as the interior color for the dashboard and trims.