The Ertiga has been keeping the cash counters ticking for Suzuki Indonesia ever since it was launched in the country.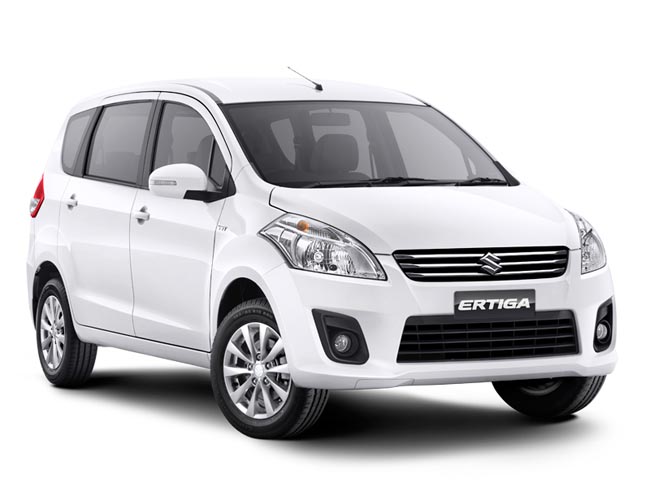 With CKD kits sourced from India, the Suzuki Ertiga for Indonesia gets a slightly different front grill. Another key difference is that the Indonesian Ertiga is available only with the 1.4 litre K-Series petrol engine that puts out 94 bhp and 130 Nm of torque.
However, in India the compact MPV is also available with the famed 1.3 litre diesel engine from Fiat. In fact it's the oil burner that propelled Ertiga to forefront in the sub-continent. The petrol engined version hardly leaves Indian showrooms.
Let's go back to Indonesia where the petrol is widely preferred over the diesel. All the top selling MPVs like the Toyota Avanza and the Daihatsu Xenia are petrol powered. Diesel power is limited to large SUVs.
Mr. Tji Jen, area sales coordinator of PT Suzuki Indomobil Sales, stated that the company is ready to offer the diesel Ertiga should there be enough demand. However he quickly added that the poor diesel quality in Indonesia is an area of concern. He said it's difficult to predict whether the trend will shift towards the diesel in future, but if it does, Suzuki has the technology ready.
If at all the Indonesians start loving the diesel fuel all of the sudden like we did, Suzuki would not be caught off guard, thanks to Fiat's 1.3 litre MultiJet engine.
[Source: Oto.Detik.com]