Suzuki Motor Corporation's exhibit at the 2017 Tokyo Motor Show includes the e-Survivor concept. The Suzuki e-Survivor concept previews an electric compact SUV for the future.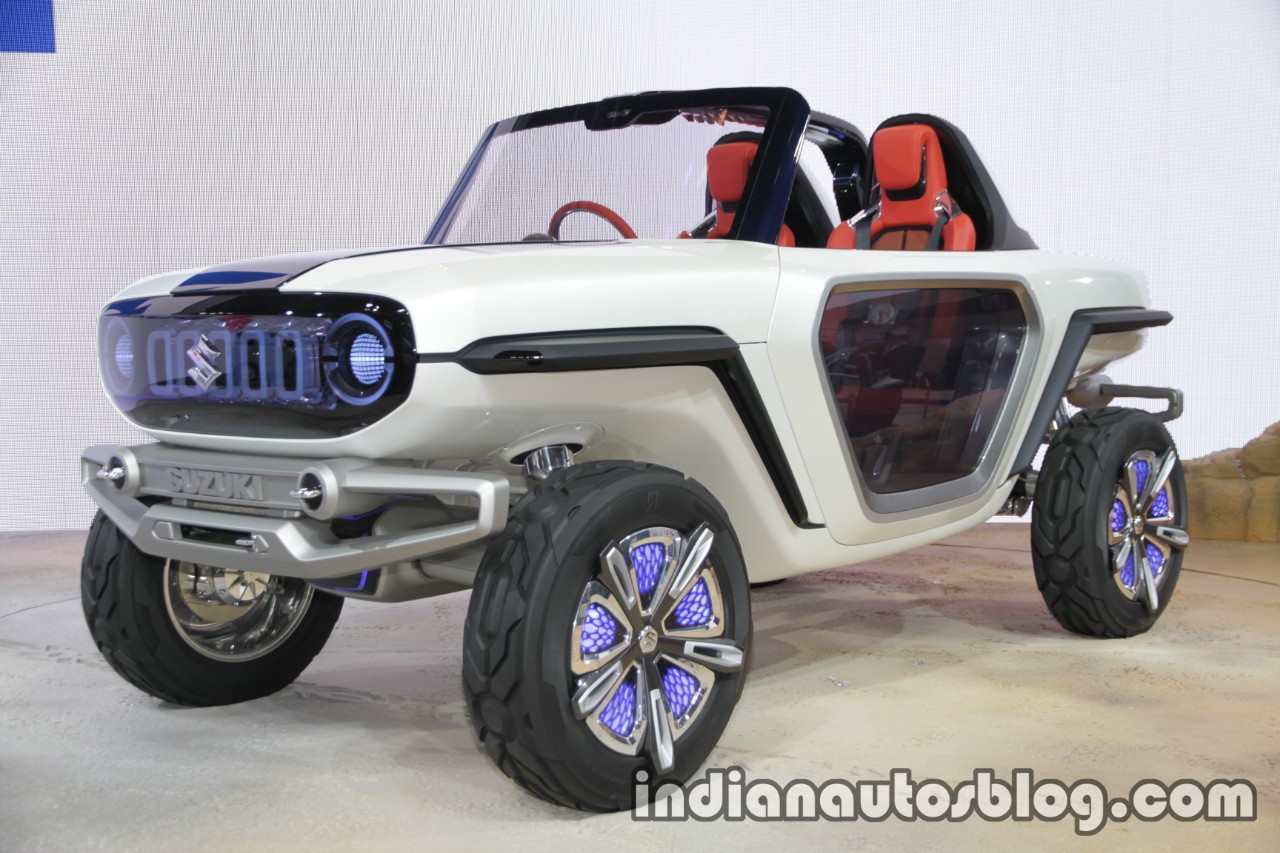 The Suzuki e-Survior concept is 3,460 mm long, 1,645 mm wide and 1,655 mm tall. It features a ladder frame and lightweight compact body architecture and has an all-electric four-wheel drive layout. Staying true to its concept nature, the Suzuki e-Survivor gets a screen in the centre of the steering wheel along with a screen that makes up the lower portion of the windscreen, enabling an augmented reality display of the surroundings.
Design wise, the Suzuki e-Survivor concept follows a very retro approach. The 2-seat UV concept features circular headlamps with LEDs, and massive angular wheel arches with virtually nonexistent front and rear overhangs. The front and rear bumpers are nearly identical in terms of design. The open-top compact SUV concept also adds LED lighting in the grille and alloy wheels for a futuristic look.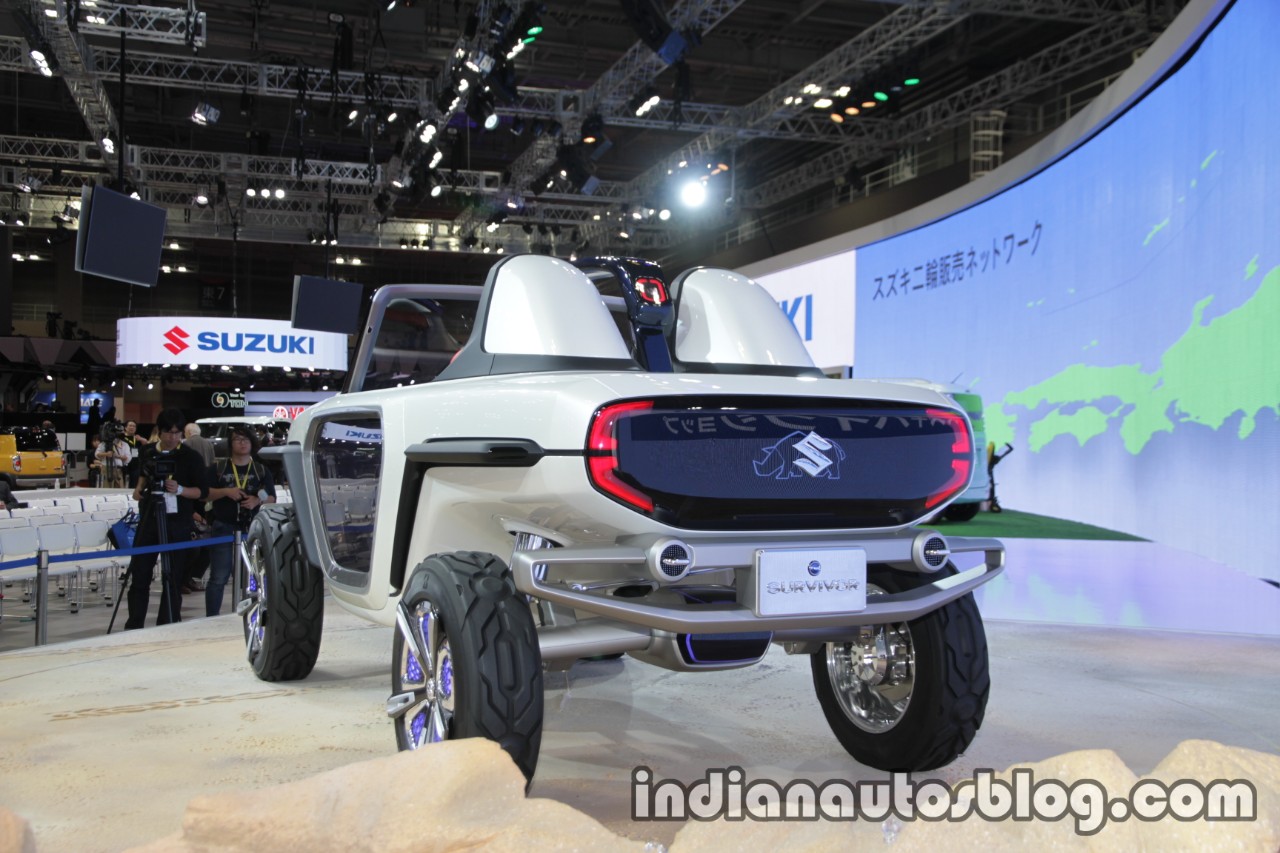 Inside, the Suzuki e-Survivor features a central tunnel that houses the gear selector, start/stop button, and other buttons. Controls for the air conditioning are placed on the seats between the occupant's legs.