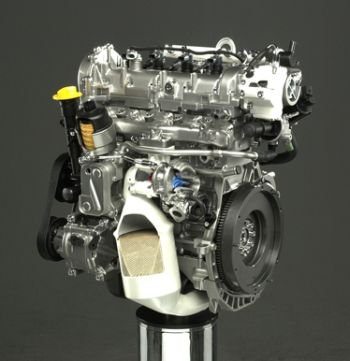 For a car rolling out of Hungary (where Swift and Ritz are already manufactured) in 2013, Suzuki is buying Fiat's 1.6-liter diesel engine, Reuters reports. Suzuki has refused to name the car, but we believe this could well be the next generation SX4 in crossover and sedan forms.
Suzuki has updated the Swift and the next car needing immediate attention is the SX4 which like the Swift is a global car. We're going to rule out Alto (A-Star) or Vitara as they need smaller or larger engines.
It is not understood why Volkswagen's 1.6-liter TDI engine was not elected to occupy the engine bay of the 2013 Suzuki. The new Suzuki model could have reached advanced stages in development before the VW joined hands with Suzuki. Also there is a possibility that an existing platform designed to suit the Fiat 1.6 better, underpins the 2013 car.
The peppy and energetic 1.6 TDI on the Vento is a main reason for its sales success.
Meanwhile economy-oriented Maruti Suzuki is working on the R3 MPV for a January Auto Expo unveil. This vehicle, if exported to European countries might need a bigger diesel engine. In India the slightly larger SX4 is powered by the 1.3 Multi-jet with a VGT.
If Maruti Suzuki can reach an agreement with Fiat, the 1.6 can allow them to offer more choice to customers. Fiat India has meanwhile not shown any interest in launching the 1.6 diesel on the Linea.
[Source - Reuters.com]