Powering the Air Triser is a hybrid drivetrain.
Suzuki has unveiled the Suzuki Air Triser minivan, a quirky compact minivan concept with 7-seats, at the 2015 Tokyo Motor Show today.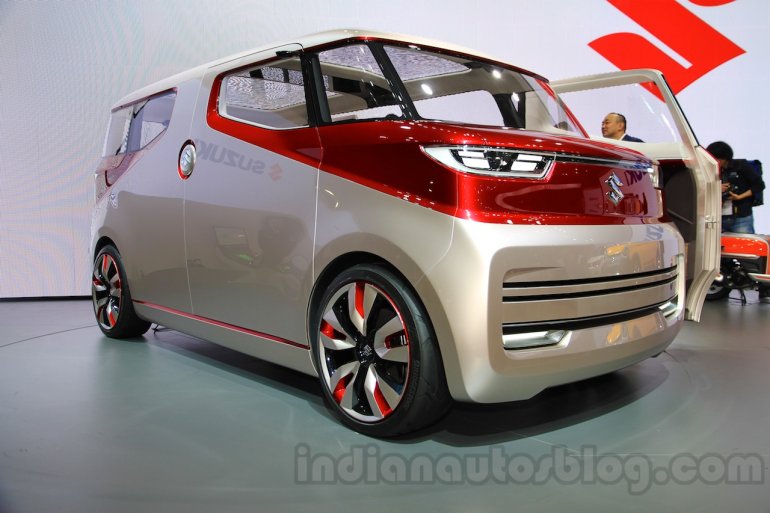 The Air Triser measures 4,200 mm long, 1,695 mm wide and 1,815 mm high, and features a typical boxy styling of a minivan finished in a two tone red and creamy white exterior. It comes with sleek headlamps, a simple lower fascia, LED taillamps and large 5-spoke alloy rims.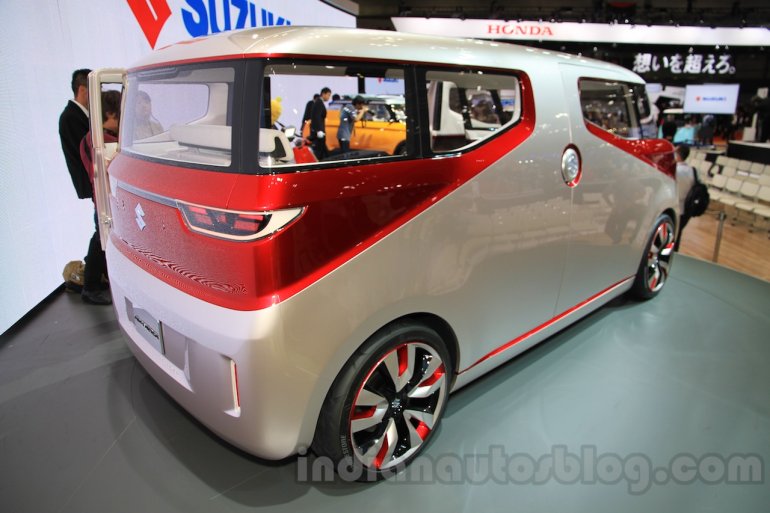 The side doors slide in opposite directions, offering effortless entry and egress into the cabin. Being a concept, Suzuki has gone all out with the materials and design for the interior. It has a complete wooden floor with a grey dashboard, transparent instrument display, a tablet-esque infotainment screen, and generous greenhouse for an airy cabin.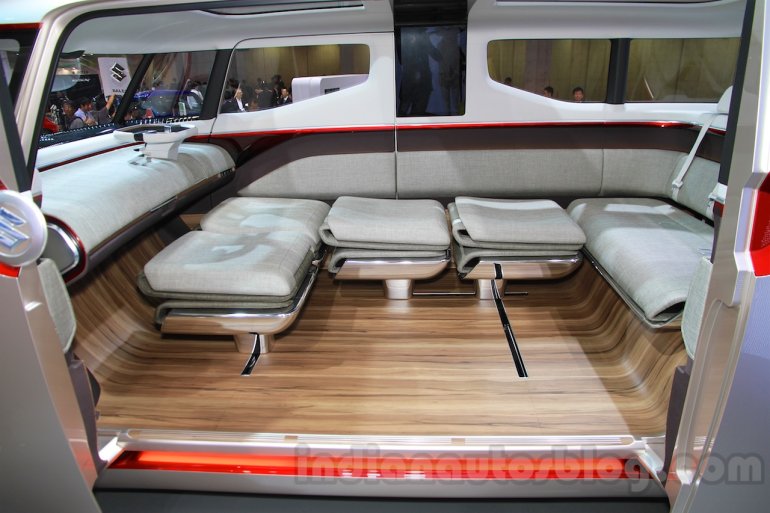 There are seats across three rows which can be folded individually and arranged to offer a "private lounge" seating. A separate display is located on the thick B-pillar of the van for entertainment controls.
Powering the Air Triser is a hybrid drivetrain that combines a 1.4-liter petrol engine and electric motor(s), which is paired with a 5-speed automatic transmission. An electric AWD system is also available.