Facebook, Twitter, email and the text message have become an inseparable part of everyday life. Come to think of it, Indian Autos Blog wouldn't exist without these mediums.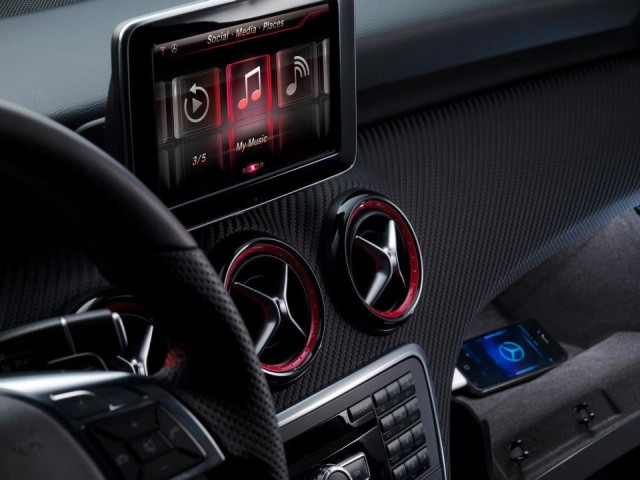 We've met, seen and learned from some of our closest followers through Facebook (Like us here), interact regularly with petrolheads, share their messages and skim through headlines using our Twitter account (Follow us here), use emails to communicate with readers, companies and send each other motivational notes, and finally use the text message during press conferences as a backup communication tool to do live updating.
I'm sure you can point out many instances of how Facebook or Twitter was crucial to your personal life or work. Like it or not, these changed the way we connect with people and our interests a long time ago.
So its only obvious that car manufacturers are trying to bundle features and interfaces together that will help customers stay connected even while driving. A screen that pops out of the dashboard with access to social media must be every youngster's dream, right?
A recently unpublished study has something else to say.
Drivers would prefer to have apps that can provide information like real time traffic and weather that would aid driving rather than creating a distraction during the task. During a recent technology festival, voice recognition system and automated crash notification topped the list of the most wanted apps in cars. Facebook and Twitter performed dismally, languishing at the bottom.
But this has not stopped the auto makers from developing in-car applications that allow Facebook and Twitter integration.
BMW, GM, Mercedes-Benz and Ford are planning their respective systems that would allow drivers stay connected with friends and fan pages even on move. Mercedes is also planning to introduce a location sharing feature on their new A-Class.
While we feel that the integration of social media while driving is not a very good idea (who would want to update a status which reads "Crashed while tweeting"), it might open up some new possibilities.
What needs to be seen is how the creators keep the driver from being distracted.
What are your thoughts? Would you want to have the ability to Tweet and update your status while driving in the next car you buy? Or would you rather shut it down and listen to your favorite sound track while driving to work?
[Source - Automobilemag.com]