Fancy an LPG powered premium car for environmental reasons maybe? Well, the Startech Range Rover Evoque Si4 LPG that is being exhibited at the 2013 Frankfurt Motor Show is the one for you.
For starters, Startech is a group company of Brabus that converts premium cars to run on LPG apart from spiking the power outputs of diesel cars.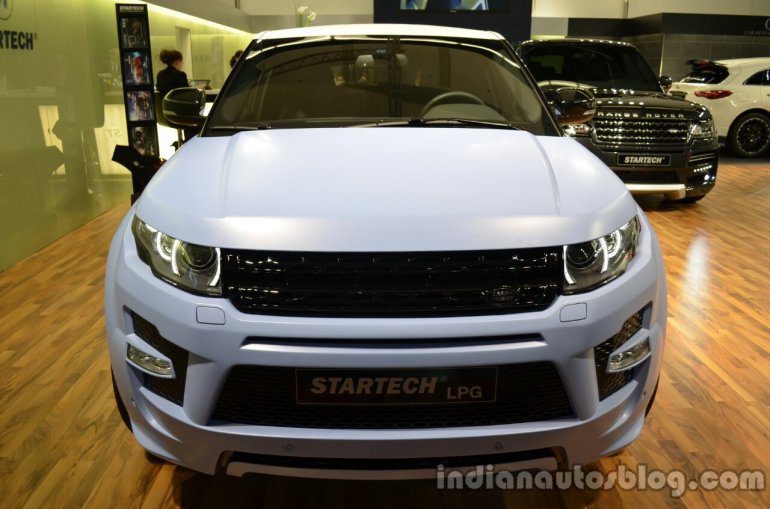 What you see here is a Range Rover Evoque that runs on the liquified gas. The car is powered by a 2-litre four cylinder engine and the powertrain is certified by TUV for safety.
Depending on the country, the Evoque Si4 can cut your fuel expenses by up to 50% (LPG is almost half the price of petrol in most of the EU countries) while reducing CO2 emissions by 15% (Euro V compliant).
The most powerful version puts out 240bhp and the company claims it to be a viable alternative to the diesel Evoque. LPG is injected through the same nozzle as the petrol thereby having an optimized combustion. The fuel tank can hold 74 litres of LPG.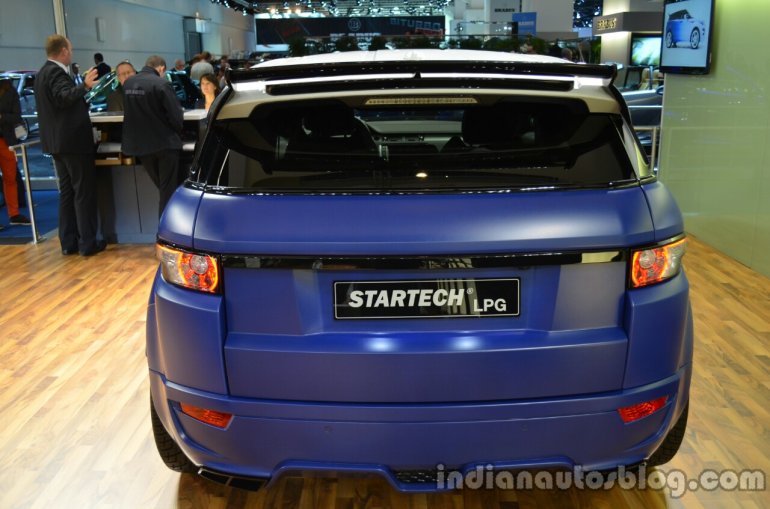 To visually differentiate the autogas Evoque from a petrol sipping car, the Startech showcar is wrapped in a matte blue foil. Apart from the Evoque LPG, Startech also specialized in tuning the Evoque diesel and offers a full blown diesel performance kit.
More details can be seen in the press release on page 2.
Startech Range Rover Evoque Si4 LPG Image Gallery
Startech Range Rover Evoque Si4 LPG - Press Release
[Can't view the press release? Head to Scribd]