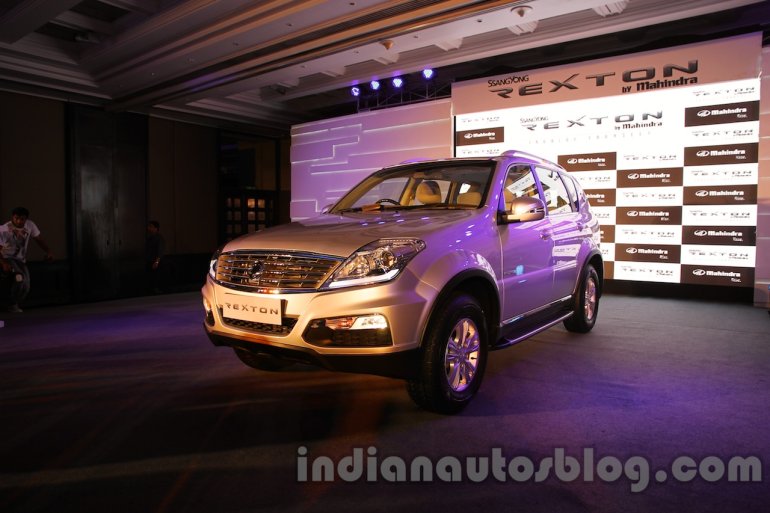 After introducing the Rexton in Mumbai and Delhi last month, Mahindra today announced that it will introduce the seven-seat SUV in 7 more cities by end of November.
The new cities that will retail the Rexton are Hyderabad, Pune, Ludhiana, Chennai, Patiala, Bengaluru and Chandigarh.
Reader of Indian Autos Blog were informed two days ago that the Chennai launch is weeks away. The Rexton will sell through Mahindra's existing dealer network with dedicated sales personnel.
The Rexton is made in Mahindra's Chakan plant in Pune. The components are flown in from Korea and a small percentage (22%) of the parts are localized. The Chakan plant has a capacity of manufacturing 5,000 units of the Rexton per year.
At the launch of the Rexton in Mumbai, Mahindra said the utility vehicles penetration in India is about 14%, and the segment grew by 21% last year.
The Rexton is based on the first generation Mercedes M Class. It uses an old diesel engine and a 5-speed manual/5-speed AT developed by Mercedes Benz. The Rexton comes in two variants at 17.75 lakhs and 19.75 lakhs (ex-showroom, Delhi) rated at 162bhp and 184bhp, developed from the 2.7-liter diesel engine. In different specifications, it will sell in 60 countries around the world.
Mahindra has not released booking figures in the media release, opining on the reactions to the launch as "very positive."