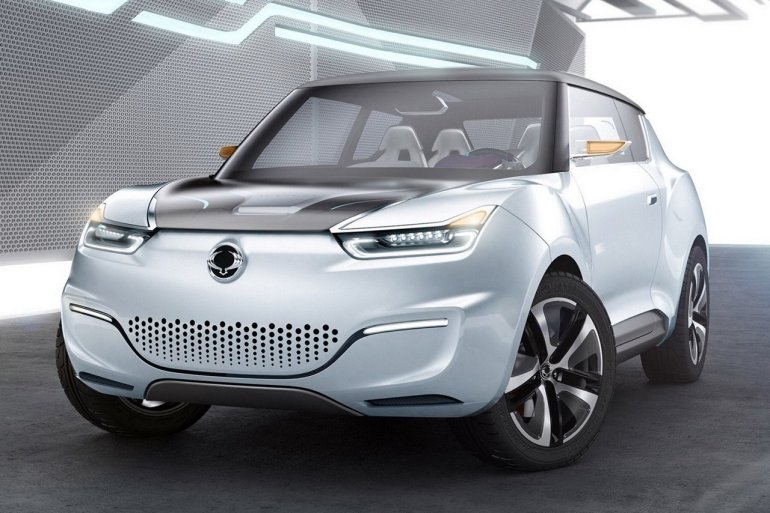 Mahindra owned Ssangyong Motor Company has inaugurated a new design center at their Pyeongtaek manufacturing facility.
The construction of the design center commenced in October last year. The center has a total of 4 levels occupying an area of 93,320 square feet.
The new Design center is located within the plant to enable greater interaction and synergies between the R&D team and the manufacturing plant throughout the process of product development.
The center includes highly modern infrastructure and equipment like modeling room, design sample room, color lab, internal and external presentation areas. There are two evaluation rooms, one for internal purposes and other for external purposes both of which are equipped with high resolution virtual reality system to evaluate the new designs.
The new design center will enable Ssangyong to fast forward the design process of the XIV series of vehicles which are expected to be the company's future. The Ssangyong Rexton which will need an all new design in the years to come could also be benefited by the design center.
Lee Yoo-il, CEO of Ssangyong Motor stated that, "Ssangyong's new Design Center will take a lead role in reflecting various customer needs and design trends in Ssangyong vehicles."
The South Korean manufacturer's new design philosophy will revolve around the theme, 'Nature, Human and Motion'.
[Source: 4-traders.com]