Our in-house rendering maestro has developed a huge penchant for the new VW Up! since its launch. He loves it so much that for the first time, he decided to pick up a pen (well keyboard technically) to discuss his thoughts about the interiors of the VW Up!  Take it from here SRK
The VW UP! or the Skoda Citigo both are sub compact cars based on the MQB platform. Given the car's small dimensions, how would it be like sitting inside them? To me it looks as if the designers paid maximum attention in increasing the cabin space and providing a feeling of openness inside the cage and at the same time trying hard to keep the production cost low.
The interior is engineered to provide space for 4 adults comfortably. The chief designer at VW Walter de'Silva claims that the space inside Up! would be equivalent to that of the Polo. Quite a design feat given that these cars (VW Up, Skoda Citigo and Seat Mii) are around 400mm shorter in length and approximately 50mm lesser in width than the Polo.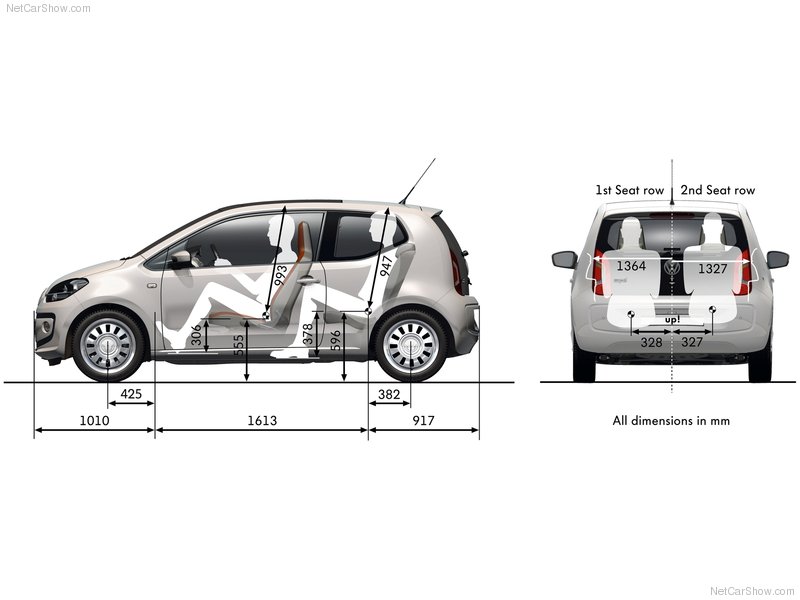 The cabin space is improved by providing shorter overhangs, which places the wheels at the very far corners of the body, in turn increasing the cabin area; we've seen such engineering done on the Nano, Jazz and many others hatchbacks.
The windows on the Up! are designed to provide maximum visibility not just to the driver but even to the back seat passengers. The large greenhouse area provides more natural light to flow in and makes the occupants feel less claustrophobic and nauseated.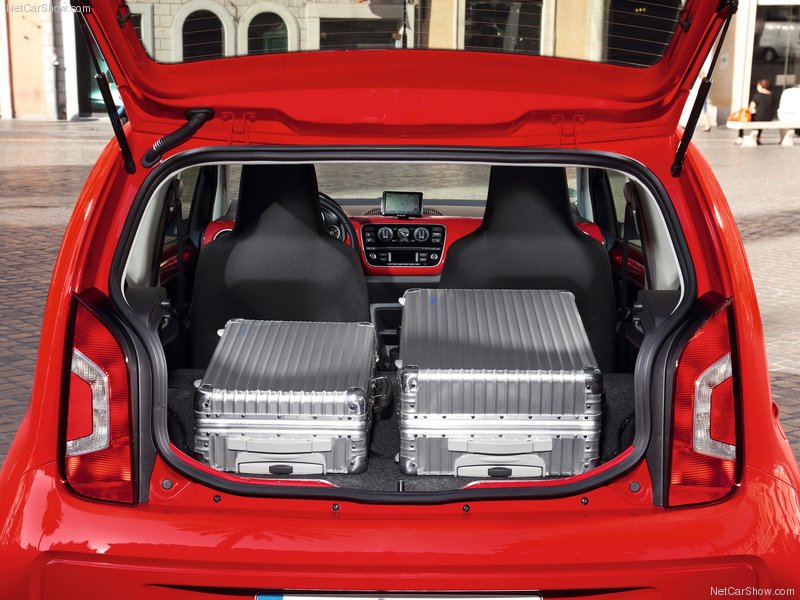 The front seats have a space saving design cut out in the back section of them to provide ample knee room for the rear passengers. The Up! gets a 250L boot which I would say is quite good enough for a small car of its size. The roof extends towards the far end of the car and then drops down to provide consistent headroom to the back seat users.
When launched in India the Up! and Citigo would have to compete with many strong contenders which would include A-star, Figo, i10,Beat, etc. With small dimension of an overall length of 3.54 m and a wheelbase of 2.42 m, it's quite a small package. Expected to be powered by 1.0-liter three-cylinder petrol engine that would be available 59HP and 74HP trims. VW claims of 23 kmpl but we'll wait for the ARAI figures.
An electric version and a Hybrid version are on the cards too but I don't think VW would consider any of them for our Indian market. VW India is staying mum about the launch of the Up and hasn't provided any concrete information about the launch of it.
I will keep my eyes and ears open to provide you the latest happenings on this baby. Stay Tuned!