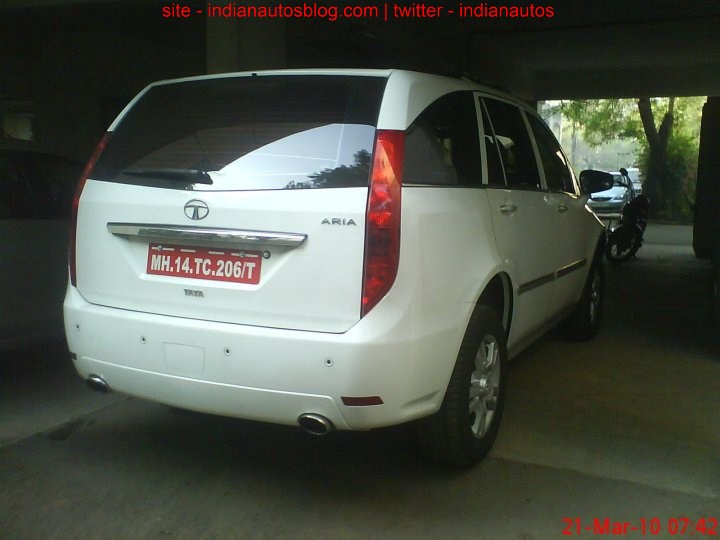 The Tata Aria has a lot of bulges, cuts and curves
Thanks to IAB fan Varun Deshpande, we're able to bring you live shots of the Tata Aria that arrives at dealer showrooms in India in the next few weeks. Remember, the Aria is the world's first crossover with all-wheel drive.
Powered by a 140PS 2.2-liter DICOR engine used on the Safari and Sumo Grande, the Aria will be the most expensive and technologically advanced Tata ever manufactured.
The top-end Aria will have all-wheel drive and compete against the likes of the Toyota Fortuner, Chevrolet Captiva and Ford Endeavour. When it goes to Europe next year, this Indica Vista-nosed stylish crossover will what make us all proud.
The Tata Aria has all the comfort and features like climate control, cruise control, a total of six airbags and ESP. Some of the equipment mentioned here never belong in a conversation describing an existing Tata car.
A regular reader of IAB informs us that Tata was conducting trial runs of the Aria on the ECR (East Coast Road), Chennai last month. The vehicle has solid road presence and in our opinion looks far better than the Xylo, Endeavour and Innova.