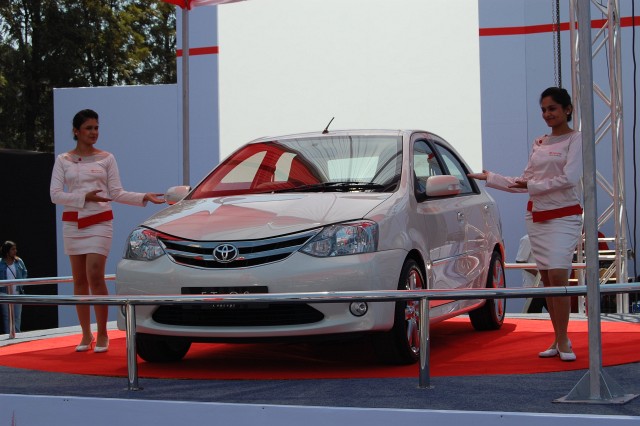 A person, through IAB's contact form, has sent us what he claims are the actual specifications of the upcoming Toyota Etios sedan. We can't vouch for his claim, but we're posting it here anyway. Consider taking in this with a pinch of salt.
ETIOS Sedan technical specifications -
Length: 4265mm
Width: 1695mm
Height: 1510mm
Wheelbase: 2550mm
Ground clearance: 170mm
Weight: 930Kg
Turning radius: 4.9m
Fuel tank capacity: 45 liters
Boot capacity: 595 Liters
Engine: (Petrol)
Capacity : 1.5-liter, 4 cylinder inline, 16 valve DOHC
Max output: 90 PS
Max torque: 132 Nm/3000rpm
Mileage: 17.6kmpl (Automotive Research Association Of India certified)
We'll keep you posted on the Etios. Stay tuned.