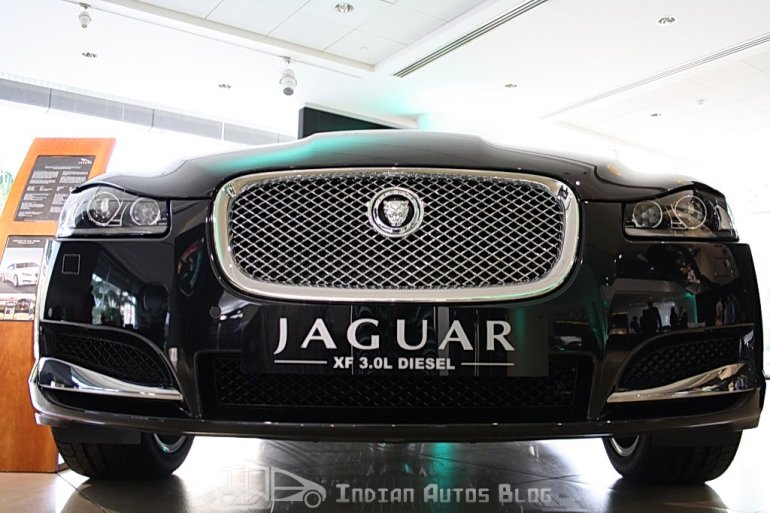 The way small and affordable luxury sedans fight amongst one another is a spectacle. Last year, BMW introduced the new 3 Series sedan, Audi refreshed the A4 and come 2014, the all new C Class will also be launched.
Meanwhile in 2015, BMW would be ready to refresh their 3 Series, while Audi would have replaced the A4 with an all new model and even Volvo's S60 would have seen changes.
Each manufacturer constantly tries to 'one-up' rivals. However Jaguar refrains from this all for a very simple reason: They don't have a small sedan in their lineup. All that is about to change though.
Last week, we told you that the smallest and most affordable Jag would be very different from its rivals. Jaguar could see some potential in a new segment which is directly below the XF and yet above the 3 Series/C Class/A4/S60.
This week, we have more news on the upcoming sedan from the British manufacturer. In an interview to CarAdvice.com.au at the ongoing Chicago Motor Show, Mr. Andy Goss, CEO of JLR USA hinted that plans for the new sedan are underway.
When asked about the need for a smaller Jag, Mr. Goss said "We kept being asked the question, it clearly makes a lot of sense. If we want to try and ape the German brands, we recognise the model ranges that they've got and that's certainly on the agenda, – it's not anything more than being on the agenda yet, but it's on the agenda. It's certainly a big marketplace. You don't have to be a rocket scientist to work out the fact that, it's a great likelihood."
Jaguar are indeed serious on having a smaller sedan but, that does not mean that they're rushing the process of getting it in the market. In fact, we can only expect to see the small Jag, or even the concept form of the car sometime next year.
[Source - CarAdvice.com.au]