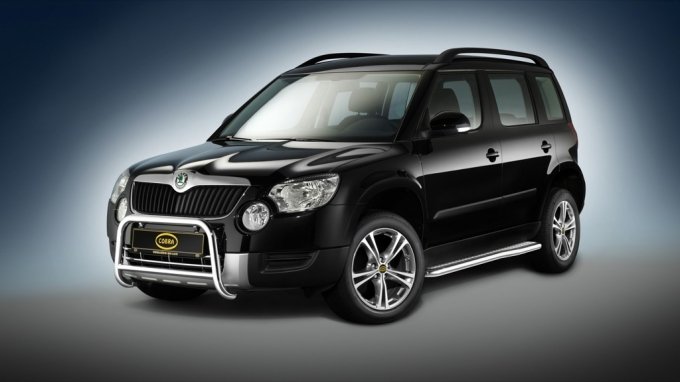 The Yeti is arriving at the Delhi Auto Expo next January. With roughly five months to its Indian launch, we thought it would appropriate to show to you all how customizable this car is.
To help matters, in comes the lubricious Cobra kit for the Yeti. This tradition-breaking SUV with Cobra's apparel looks more aggressive.
The Skoda Yeti gets a bullbar made out of stainless steel. The front bumper is also redesigned and stainless steel fenders add panache. Underbody protection is supplemented by a protection plate. A step plate is also available either in aluminum or stainless steel.
At the rear, the Yeti receives a protective plate under the bumper, which protects it from minor collisions. The Yeti also gets fashionable black twin-spoke alloys.
Skoda Yeti Cobra kit Image Gallery