Previews a midsize Skoda SUV due in Autumn 2016.
The Skoda VisionS SUV concept has premiered at the 2016 Geneva Motor Show. It previews the company's upcoming large crossover set to be introduced sometime in H2 2016 and launch in Europe in Autumn (around October). The concept's design will also be used for other future crossover/SUV models from the Czech brand.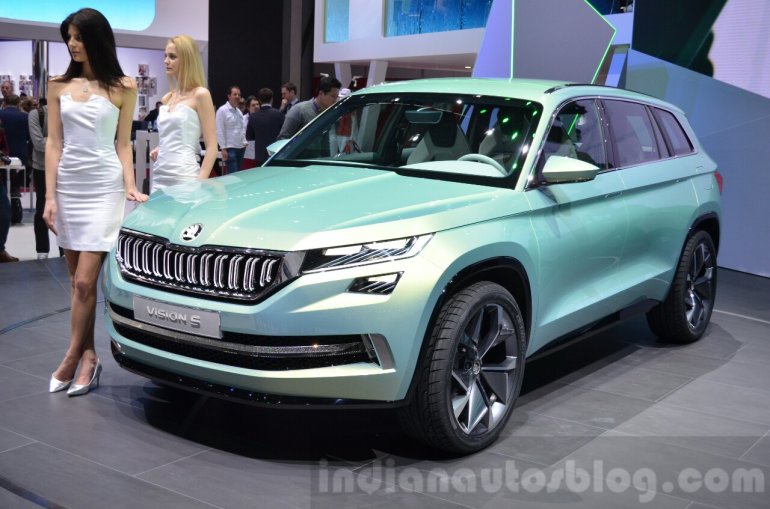 The design of the Island-Green colour concept is influenced by Czech Cubism and the tradition of Bohemian crystal art. The show car is 4.70 metres long, 1.91 metres wide and 1.68 metres tall, and has a wheelbase of 2.97 metres. It is Skoda's first vehicle to feature a three-row, six-seat seating configuration.
Based on the VW Group's MQB (Modular Transverse Matrix) platform, the Skoda VisionS concept is a plug-in hybrid vehicle. It features a 165 kW (225 hp) powertrain that makes use of three power sources. There's a 1.4-litre TSI turbocharged petrol engine producing 115 kW (156 hp) and 250 Nm of torque; an electric motor that generates 40 kW (54 hp) and 220 Nm of torque, integrated with a 6-speed DSG dual-clutch transmission, which directs power to the front wheels; and an electric motor producing 85 kW (114 hp) and 270 Nm of torque that drives the rear wheels. A 12.4 kWh battery is placed in front of the rear axle.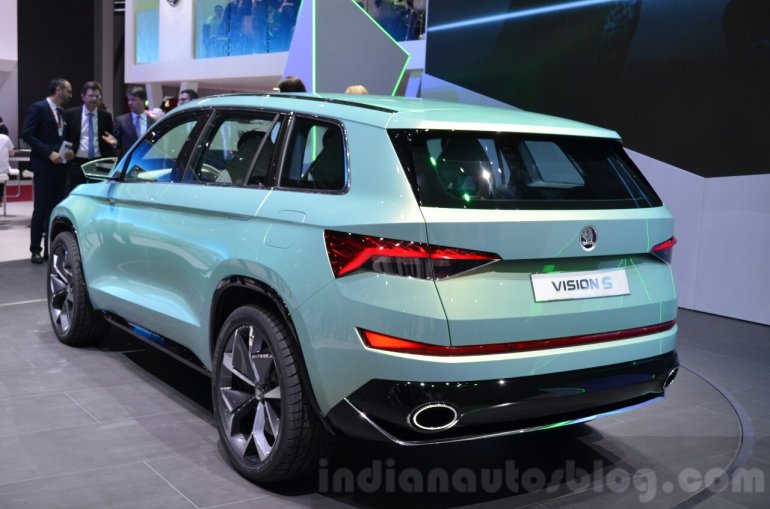 Skoda claims a pure electric range of 50 km and the plug-in hybrid powertrain provides a driving range of 1,000 km, with the petrol engine consuming just 1.9 litres of fuel per 100 km (52.63 km/l).