Only a couple of days ago did Skoda tease us on their upcoming Skoda Rapid based new car. We know for a fact that this is an all-new model as Skoda's Facebook page said "Wait a minute, could this be something completely new?".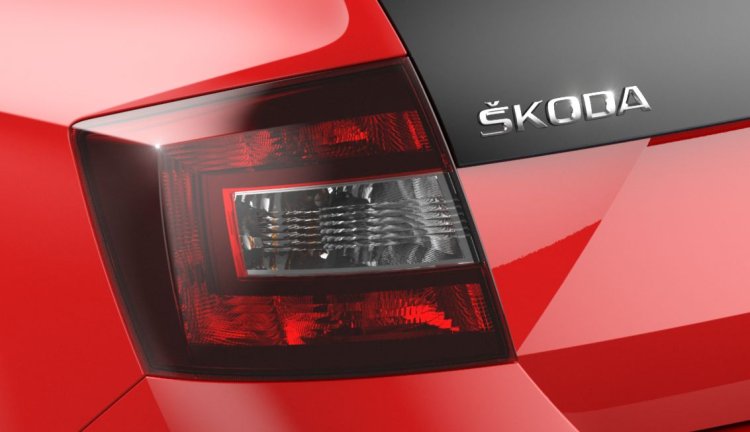 Skoda had teased the right hand side taillamp back then with the 'Rapid' logo. Today, it is the left hand side unit with the 'Skoda' badge. Additionally, Skoda has also said that the model would be previewed sometime next week. "Coming up next week" are their exact words.
The new Skoda could be either of these two:
1. Skoda Rapid RS - a faster and more sportier version of the Rapid taking a lot of inspiration from the Rapid Sport Concept that was unveiled at Wörthersee this year.
2. Skoda Rapid Spaceback - The Rapid Spaceback would be the estate version of the Rapid. The Spaceback would plug the gap between the Fabia Estate and the Octavia Estate. Additionally, the Spaceback has been spied testing on Czech roads and the front end of the car is exactly the same as that of the Rapid sedan.

Very recently, a Czech website ran a few supposedly leaked website configurator images of the Spaceback and the proportions certainly resemble the spy shots.
Our money is on the Rapid Spaceback. Looks like we will have to wait until next week to find out if we won or lost!
[Images from Skoda's Facebook Page]