The second body style of the Rapid series, the Skoda Rapid Spaceback has been filmed for the first time somewhere in the Czech Republic by Youtube user Isthvan Nemehed. Would you believe that the Spaceback, Skoda's way of saying station wagon, is actually 18cm shorter than the sedan?!
[If you can't see the video above, head to Youtube]
Skoda had released a few photographs of the new model ahead of its debut at the Frankfurt Motor Show. The company held back videos and has reserved the dynamic presentation until after the unveiling.
According to news reports, European markets will start selling the Rapid Spaceback in October. In addition to the class-leading rear seat comfort facilitated by the 2.6m long wheelbase, the Spaceback's repacked interior provides it with a boot volume of 415 liters when the seats are up and expands to 1,380 liters when the seats are folded. Features such as a panaromic sunroof and cornering function for the foglights were options disclosed in the first press release.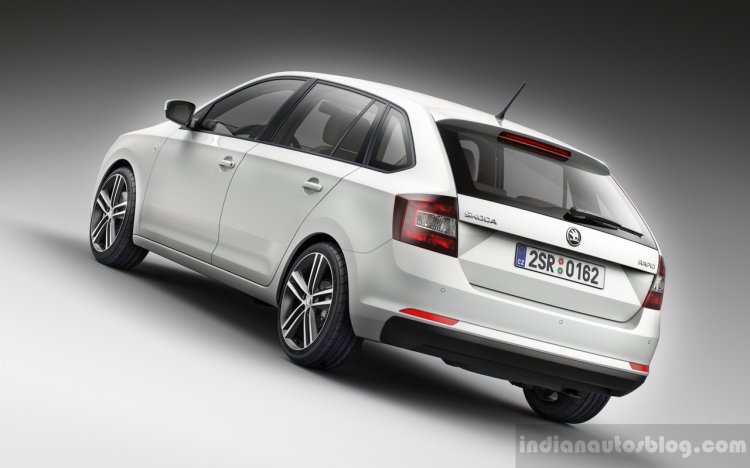 The Spaceback will offer customers with four petrol and two diesel engine options and their performance spectrum is between 73-120 hp. The 88hp version of the 1.6-liter diesel engine will celebrate its premiere on the Rapid series as a 'Greenline' variant, returning an impressive fuel efficiency of 26.3kpl.
You can view more images of the Rapid Spaceback here.