Skoda has announced that their Kvasiny plant in the Czech Republic has just produced the 1.5 millionth car. The milestone vehicle is a silver Skoda Superb. Coincidentally, the first Skoda vehicle produced at this plant was the Superb in 1947.
This plant employs about 4,500 people and has a daily output of 800 vehicles. Three Skoda models are made at this plant - the Skoda Roomster, the 2013 Superb and the new 2014 Yeti facelift.
In fact, production of the Yeti facelift commenced only two weeks ago. In anticipation of the growing demand for the Yeti, Skoda has doubled its production to 100,000 units/annum at this plant.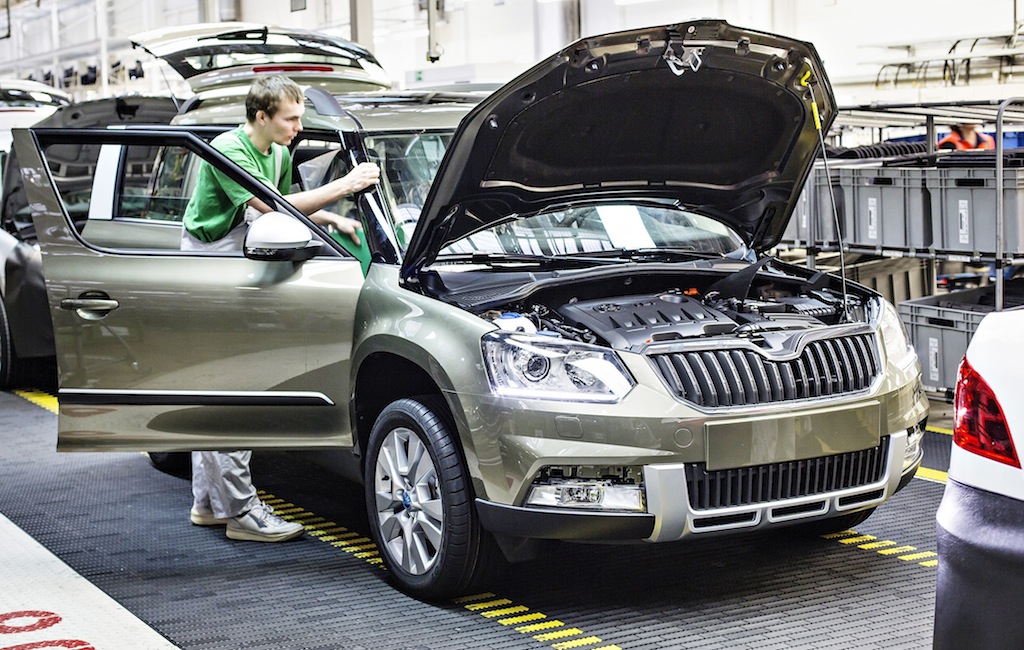 The Kvasiny plant is also responsible for shipping out CKD kits to other Skoda plants in India, China and Russia.
Michael Oeljeklaus, Skoda Member of the Board for Production and Logistics, said -
The Kvasiny plant is an important pillar in Skoda's global manufacturing network. 2013 is a year of new models for us, and Skoda's Kvasiny plant is one of the pillars of the current model campaign. Two important new models in the ŠKODA portfolio are manufactured at Kvasiny – the completely revised Superb and Yeti. Successful starts of production have confirmed the high level of performance displayed by our employees.
1.5 Million Skodas Produced at the Kvasiny Plant - Press Release
[Head to Slideshare if you're unable to view the document above.]