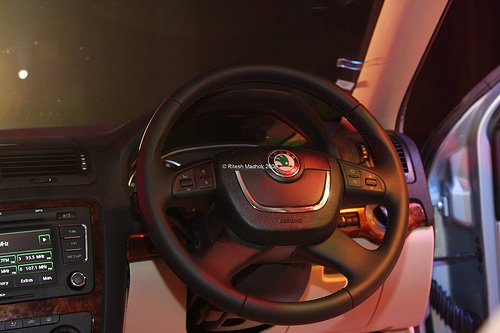 The new Skoda will use parts from the Laura and Fabia and sit inbetween
Skoda, the Czech unit of Volkswagen AG, will soon introduce a low-cost family saloon that will take on the Renault/Dacia Logan. Given the demand for low cost cars and the absence of an affordable sedan in the Skoda India line-up, it doesn't take a lot of thinking to guess whether or not India will be on its list of markets.
CEO Reinhard Jung announced that inside the next three years, Skoda will bring in the low-budget sedan. Speculations are plenty about the target price but sources say the estimate is around 10,000-12,000 Euros (6.83 lakh to 8.20 lakh as per today's exchange rate). Intense localization could bring costs further down in India but it too early to predict anything.
Whats more, the new car will be laid between the Laura and Fabia and would borrow components from both the models.
Sales of low-cost cars have reached new heights around the world and Skoda wants to capitalize on this opportunity. Skoda's product line-up also has several empty seats and its about time those are filled up.
Skoda will launch the new Octavia, which according to reports uses the Polo platform, and enters India within the next one year. The Polo's platform is also used to make the Fabia, and both roll out of the same factory.
So is the new Skoda Octavia and the Skoda's Logan slayer one and the same? Guess we have to wait and see.
Source - Mediatica Romania