Just when we finished reviewing the Skoda Laura vRS, we were hit by another good news from the Skoda camp. The Czech auto company has rolled off 1.5 millionth Skoda Octavia II (Laura for us Indians) from company's main plant in Mladá Boleslav on Wednesday donning a white outfit.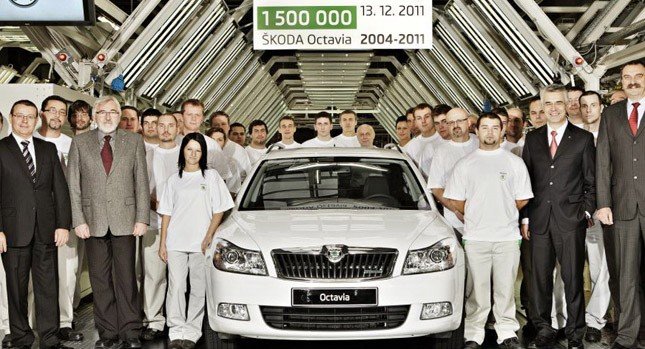 For the past 15 years, the Octavia has been a brand shaper for the company not only in the Indian market but also for the international regions.
The Octavia single handedly established Skoda presence in India which was later enjoyed by siblings Fabia, Superb Yeti and Rapid.
In India, nobody knows whether the Octavia is dead or still kicking. The company's new all-rounder sedan is called the Rapid. The Octavia II is sold as the Laura in India and is doing very well in its segment. So is it safe to assume that our beloved 'Octavia' has been confined to the pages of history or is there something we haven't seen yet?
Source: Carscoop.Blogspot.com