The first generation Sk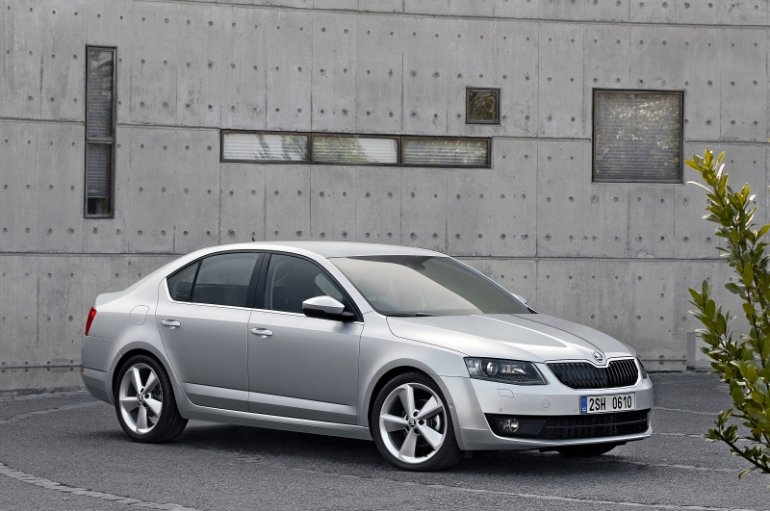 oda Octavia was a miracle worker for Skoda India. It was robustly built, very well priced and as a result was a smash hit. You could say that the Skoda Octavia put Skoda India on the map.
Then Skoda decided to go premium and ditched the Octavia moniker in favor of Laura for the second generation sedan. Irrespective of whatever it was called, the second generation Skoda Octavia was one step head of the predecessor and managed to mop up sales in the D segment. Then came a facelift which was touted as the best D segment car by many Indian automotive publications.
Skoda India has decided that it needs to shake things up in the D segment one more time.
An all-new, third generation Skoda Octavia was revealed last December and Skoda India has started plotting its India entry. Business Standard reports that Skoda is working towards getting the new Octavia to India by Diwali.
Based on the MQB architecture, the new Octavia is designed by Jozef Kaban who was the chief designer of the Bugatti Veyron. So it is obvious that the new Octavia was designed and engineered to go further up market. It is longer, wider, more spacious, amply luxurious and features a host of new technologies. You can check out the complete product deep dive over here.
And there is more good news…
Skoda is planning to ditch the Laura brand to revive the Octavia name to keep it in-tandem with the international branding. There are plans to offer multiple petrol and diesel engines along with a new CNG option as well. These following engine option rumors are floating in the market right now –
1.4L TSI with 140 bhp
1.8L TSI with 175 bhp
2.0 TSI with 200+ bhp
2.0L TDI with 120 bhp
2.0L TDI with 150 bhp
1.6L TDI with 105 bhp
The price will definitely shoot upwards. Expect the new Octavia to start much higher than the predecessor, somewhere in the 12-17 lakh bracket.  It will compete against existing rivals such as Chevrolet Cruze, Toyota Corolla and Volkswagen Jetta.
We see two major challenges for Skoda Octavia's Indian debut. First is the consumer interest shift from humdrum sedans to SUVs and crossovers. Second is the utter stagnation that the Indian market has been in since 2011. If Skoda India manages a smash hit one more time, it would indeed be a miracle.
[Source: Business-standard.com]