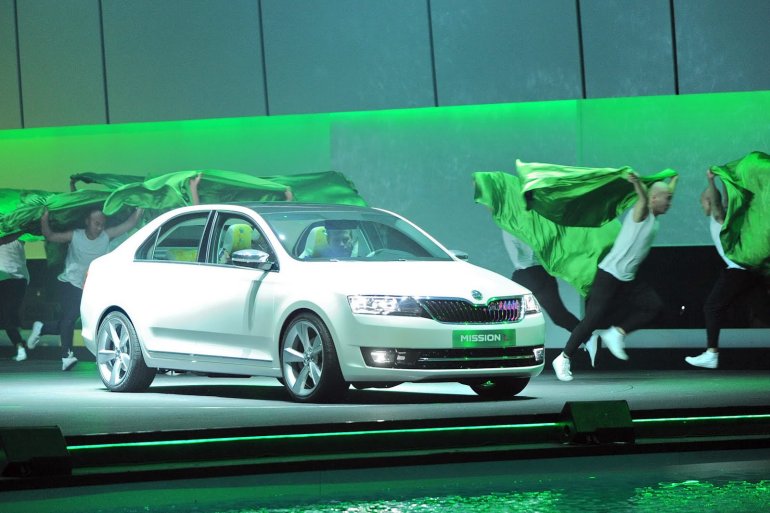 This story is of high relevance to the Indian market as the European version of the Rapid could be brought to India in the future as an extension to the Rapid brand. This was communicated to us by Mr Thomas Kuehl of Skoda India at a recent press conference in Mumbai.
Skoda launched a rebadged Vento in India last year with the Rapid brand name but the European model has many more changes including a different rear end.
At the Beijing Auto Show today, Skoda showcased a slightly different interpretation of the MissionL saloon, featuring a more lively interior. The MissionL will lead to a Chinese sedan that fills the void between the Fabia and Octavia (Laura) from 2013. Skoda did not say whether this model will also use the Rapid name. They said studies on Chinese customers has influenced the vehicle's interior.
Additionally, Skoda also announced that it will use the Rapid nameplate in Europe on a sedan that debuts later this year. We have already shown you a test mule of the European Rapid with mild camouflage, sporting a rear-end similar to the MissionL. The MissionL is a study that provides a preview of the car's interior and design. The production model will have plenty of interior space and boot space and is more than just a cosmetically modified Vento.
Skoda says it will introduce a new model every six months with the Rapid at the starting gate.
[Source - CarScoop.BlogSpot.com]