Czech automaker confirms September 2016 debut for its first mid-size crossover.
Skoda has revealed the design of the Skoda Kodiaq in a new set of sketches. The sketches indicate the design hasn't changed much from the Skoda VisionS concept on which the vehicle is based. The Kodiaq's design team was lead by Skoda's Head of Design Josef Kaban.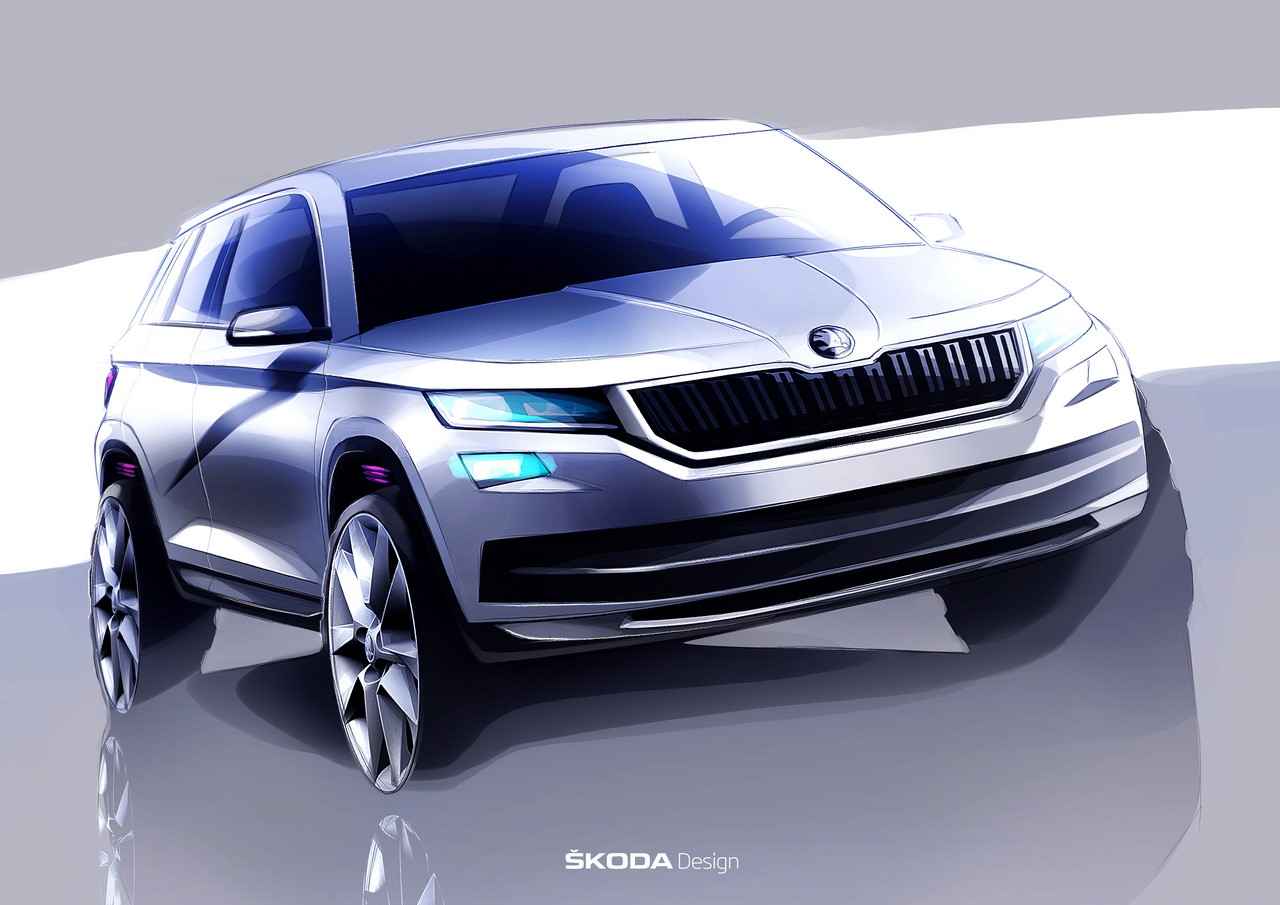 Along with the sketches, Skoda has also released some details about what the Skoda Kodiaq will offer. The Czech automaker claims that its new crossover will offer the largest boot in its class (mid-size/D-segment). The VisionS concept measures 4.70 metres in length, and that gives a good idea of how big the Kodiaq will be.
In its statement, the company states availability of "optional foldable third row" and that the vehicle will be "available with two extra seats in third row as an optional extra".
Without revealing the interior, Skoda mentions that the Kodiaq has four large vertical air vents and a large display splitting the instrument panel panel into two equal sections for the driver and (front) passenger, and that the instrument panel is 3D and divided into two areas.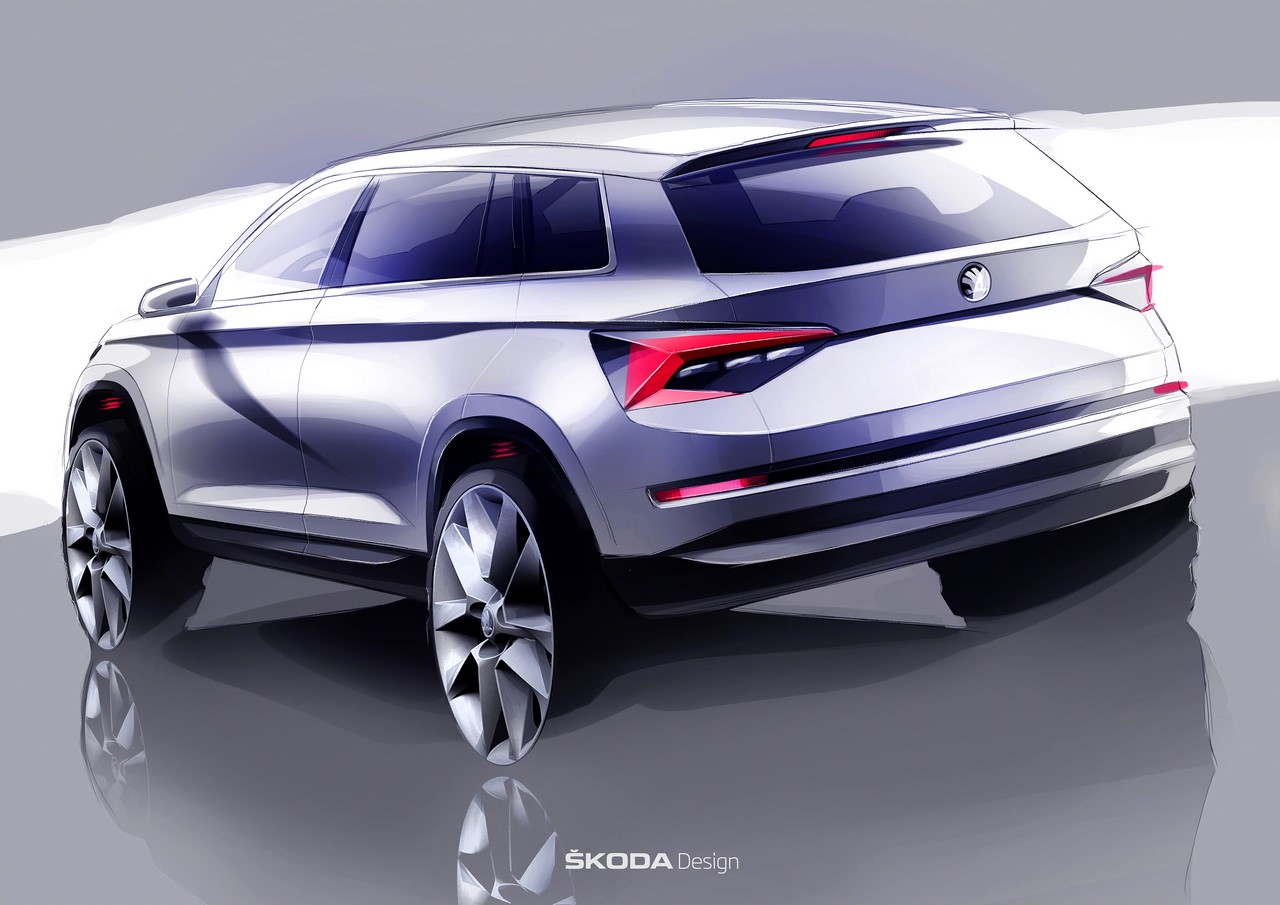 Also See: Skoda compact SUV (Next-gen Skoda Yeti) – Rendering
The Skoda Kodiaq, expected to be a mechanical cousin of the upcoming VW Tiguan XL, will be based on the Volkswagen Group's MQB platform. It should be offered with 2.0-litre TSI petrol and TDI diesel engines. Skoda has confirmed the Kodiaq will be unveiled in September, hinting the 2016 Paris Motor Show will stage its world premiere. An Indian launch of the Kodiaq will happen in 2017.