Should have its world debut at the 2016 Paris Motor Show.
Skoda started the promotion campaign of the Skoda Kodiaq this week and revealed the first images and video of a camouflaged prototype. Auto Bild got its hands on the Skoda VisionS concept-based new mid-size crossover and has published its interior images.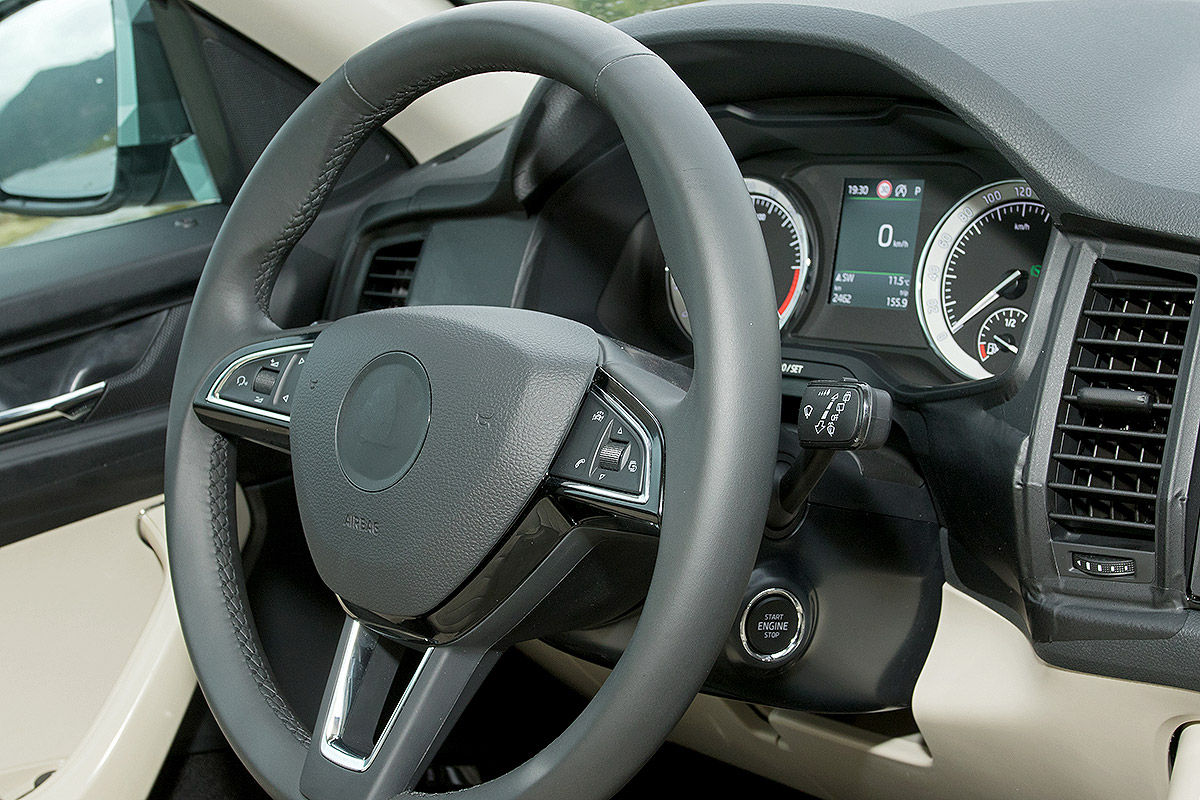 The Skoda Kodiaq's interior appears to be very similar to that of the third-gen Skoda Superb. The dashboard, instrument panel, steering wheel, switchgear and door panel of the Kodiaq appear to be very similar to what's seen in the Superb. According to the German publication, this 5-seat version of the Kodiaq comes with LED headlights and 8.0-inch touchscreen infotainment system with access to Google Earth.
Noteworthy technology features of the Skoda Kodiaq, announced by Skoda, are Phonebox for wireless smartphone charging and enhancing the smartphone's signal strength, and capacitive touchscreen infotainment systems based on the Volkswagen Group's second-generation Modular Infotainment Matrix with WiFi hotspot (Columbus and Amundsen systems) and optional LTE (Columbus system).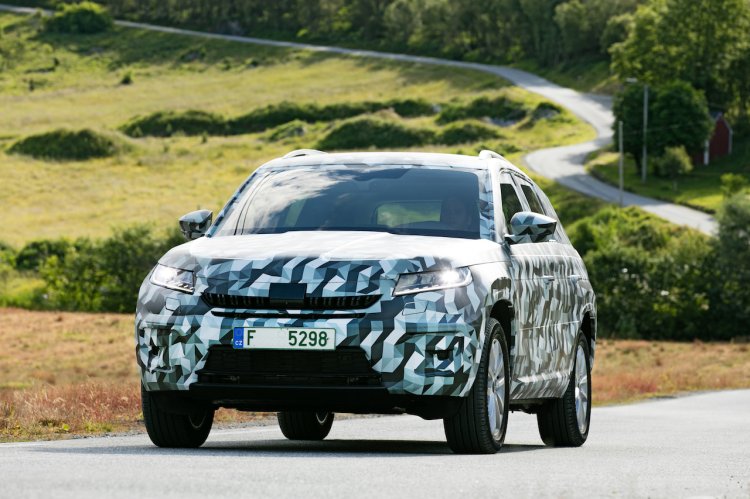 The entry-level infotainment system is called Swing and it will be available to be specified with the optional SmartLink platform, with Apple CarPlay, Android Auto, MirrorLink and SmartGate. Advanced infotainment systems will have SmartLink integrated as standard. The Skoda Kodiaq will come with many advanced driver assistance systems including Area View cameras, Tow Assist system, Parking Distance Control with braking function and more.
The Skoda Kodiaq is underpinned by the Volkswagen Group's MQB platform and will be available with five engine choices initially: three TSI petrol and two TDI diesel. The most powerful petrol engine, as per Skoda's release, will be a 132 kW (180 PS) 2.0-litre TSI unit. The German publication's report says that the output of the three petrol engines will range from 125 to 180 PS, while the the two diesel engines will develop 150 and 190 PS. The press release says that the transmission choices will include 6-speed manual and DSG dual-clutch automatic. Drivetrain layout choices will be front-wheel drive and all-wheel drive.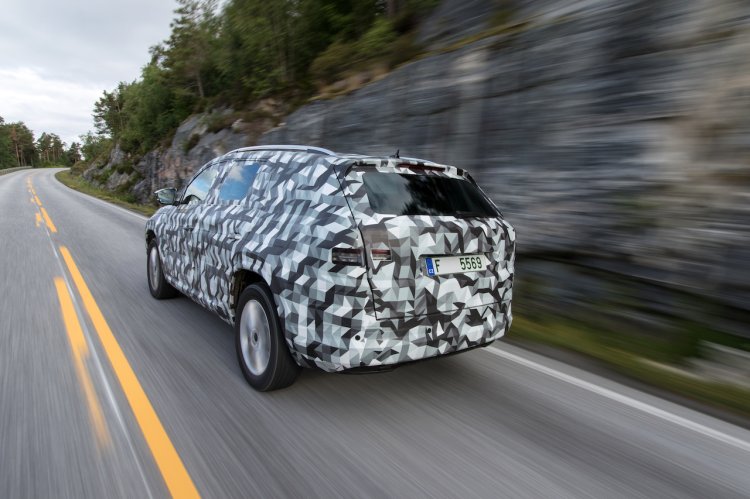 Also See: 2017 Skoda Yeti – Rendering
The Skoda Kodiaq is expected to have its world debut at the 2016 Paris Motor Show that will open for press on 29 September. Its Indian launch will reportedly happen in 2017, possibly in the second half.
[Source: AutoBild]