Skoda India has quietly launched new variants for the already vast Fabia range taking the number of variants to twelve. Apparently the new variants boast of no new features but are stripped down variants placed at the bottom of the variant chart.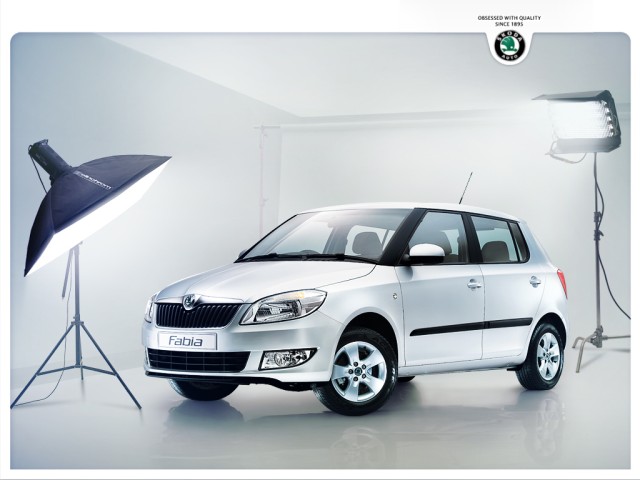 The increase in fuel prices and automotive loan interest rates has prompted many companies to re-look their variants and prices. The Fabia range now starts with the Fabia Active which replaces the Fabia Classic in both petrol and diesel.
The Active does not have driver side airbag which the Classic did. This step has helped in shaving off three thousand rupees bringing it to Rs 4.44 lakh from the earlier 4.47 lakh. The Fabia Active diesel now starts at Rs 5.53 lakh.
The mid variants are the most hit by this move. The Fabia Ambition now does not includes airbags and starts at Rs 6.00 lakh whereas the earlier Fabia Ambient diesel sold for eight thousand rupees more. The Fabia Elegance petrol is priced at 5.84 lakh for the 1.2 L and 6.16 lakh for the 1.6 L versions.
However, the top end Fabia Elegance now gets rear wiper-washer and 15' alloy wheels for ten thousand rupees extra. Two more variants called the Active Plus and Ambition Plus have also been added which include minor extras over the normal Active and Ambition variants like four power windows.
The Fabia which offered driver side Airbag as standard and ABS on two out of three variants now reserves these features to the top-end Elegance model. Only one out of the five variants come with these two features.
Go ahead and have a look at the new Fabia on its official website