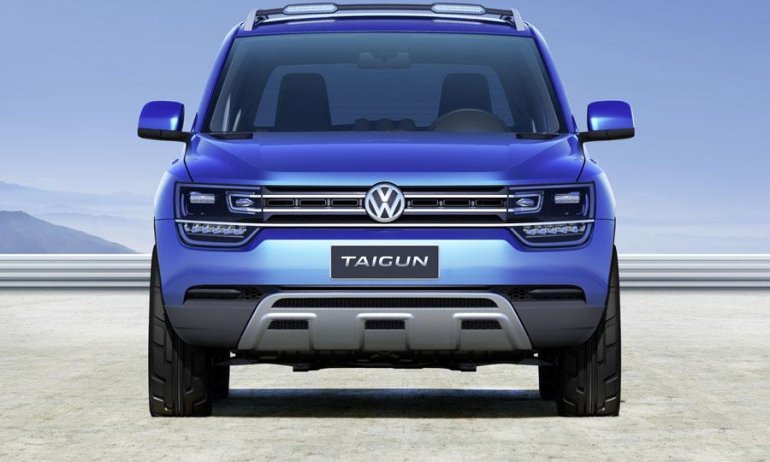 Badge engineering is not a new thing to Skoda. Almost all the vehicles in it's portfolio have inevitable connections to VW vehicles.
The Superb, Laura, Fabia and Yeti are all Volkswagen models with a Skoda body. The Rapid and Citigo are rebadged versions of the Vento and Up!.
So if VW showcases a new concept, it's just a matter of time before Skoda comes up with its own version of the particular vehicle.
The VW Taigun is a sub-compact SUV concept for the urban jungle which was unveiled at the ongoing Sao Paulo Motor Show. Though VW hasn't confirmed production of this concept, the car maker has admitted that they are considering synergies with group brands to realize the economies of scale, hinting at a Skoda mini SUV based on the Taigun.
Dr. Ulrich Hackenberg, head of R&D at VW told Autocar UK that: "If I make a concept, it is my target to bring it to production. I have a close to 100 per cent record at this. It's a viable concept the Taigun, not just a dream."
The mini SUV is 3.8 metre long and will make terrific sense for India where it can qualify as a small car thereby allowing VW to price it competitively. The VW Taigun was conceived as a city car and is targeted at emerging markets.
VW hasn't officially confirmed the production of Taigun but Dr. Hackenberg's statement gives us reason to believe that the sub-four metre SUV will see the daylight sooner than later. Also a possible Skoda version means we Indians will be spoilt for sub-four metre SUV choices in the years to come.
[Source: Autocar.co.uk]