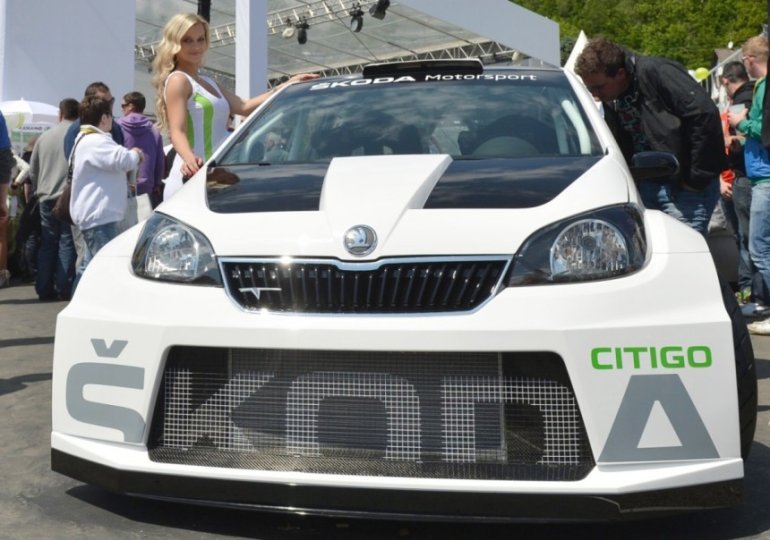 A lot of times, things look good on paper than in real life. On seeing the Citigo Rally Concept on paper, I may have said that it's way too badass. Now that some live images have tricked in, it's a bit of a foot-in-the-mouth moment for me.
Three things are wrong with – the car is too small, the body kit is too wide and the front bumper, well that looks like a snapshot of a blue whale eating its lunch.
I quite like the Black-White and Green paint scheme but the cave-of-a-mouth is way too attention seeking.
The Citigo rally concept may preview a vRS version of the Citigo if Skoda does decides to put it into production. We doubt that there will be a Citigo entry in the WRC because Skoda already has the Fabia which is going about its job very well.
On the other hand, Skoda has also released a TV commercial to promote the Citigo. The TV commercial features Anastasia and is more awkward than the Rally Concept. Why is it awkward, you ask? Well, have a look and try to make sense of it.
[can't see the video above? Head over to the Youtube page for direct viewing]
[Source: paultan.org]