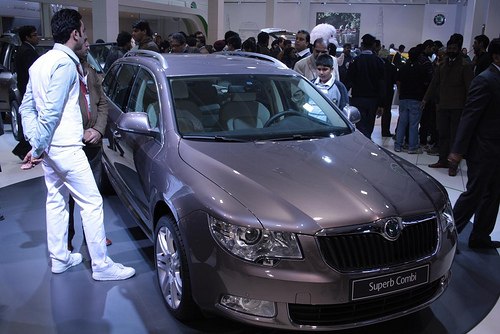 Cars like the Skoda Superb Combi are in the Indian pipeline
Skoda apart from Yeti, has numerous model lined up for 2010 in 2010. The company is keen on enriching its portfolio with a wide variety of models and variants. This year, Skoda will launch Combi version of Skoda Superb, Octavia Scout version, Laura S, refreshed Fabia and the Fabia Greenline version if it is ready. The company will also unveil the Octavia successor (most likely to be based on the Polo platform) this year.
Skoda will also increase localization content on its models to about 50 percent by the end of this calender year.
Skoda feels its compact SUV Yeti will score higher than peers with its pricing and engine options.
Skoda at Auto Expo Image Slideshow
Direct link - Skoda at Auto Expo Image Gallery
Source - Financial Chronicle