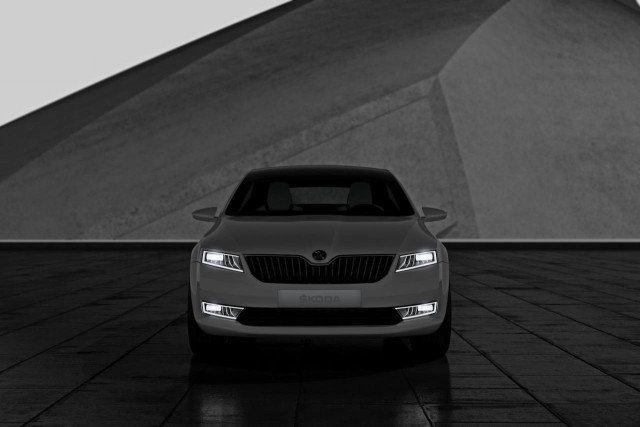 WhatCar reports that Skoda will bring a concept bigger than Fabia to the Frankfurt Motor Show in September. In the production form, the hatchback will sit between the Fabia and Octavia. Besides this, Skoda will unveil the Vento-based Rapid to the global audience expected to hit our market next year.
Above the Fabia there's a wide open space. There's no model, in India and internationally between the Fabia and the Laura (branded Octavia in Europe) which is based on the previous-generation VW Golf except for the Roomster.
As the Laura is roomy and big vehicle, a smaller car is in need. The Rapid and the XL hatch will sit at two different points between 6-12 lakh rupees.
We hope Skoda doesn't bring out a Laura hatchback as that won't make any sense for India, a key market for Skoda. A source has told WhatCar that the concept car is about 85% production-ready meaning it will be similar to the Etios concept - nothing drastic will change or leave when it turns into a real-world car.
No marks for guessing the design direction of this XL hatch - the VisionD concept unveiled in Geneva 2011 is its building blocks.
Apart from the XL hatch, Skoda will bring the Up!-based Youngster to European markets next year. The next generation Octavia (we've discussed it here) will grow to generate enough space between it and the XL hatch.
Skoda is said to be working on a compact Yeti and a 7 seat Yeti dubbed Big Foot. We would like Skoda to build a MPV for about 10 lakh rupees to take on the Innova and Xylo in India. This could be possible on the MQB platform that allows the VW group companies to manufacture low cost cars.
(Speculative) Future Skoda lineup -
Youngster->Fabia->XL hatch->Rapid->Roomster->baby Yeti->Laura->Yeti->BigFoot
[Source - WhatCar.com]