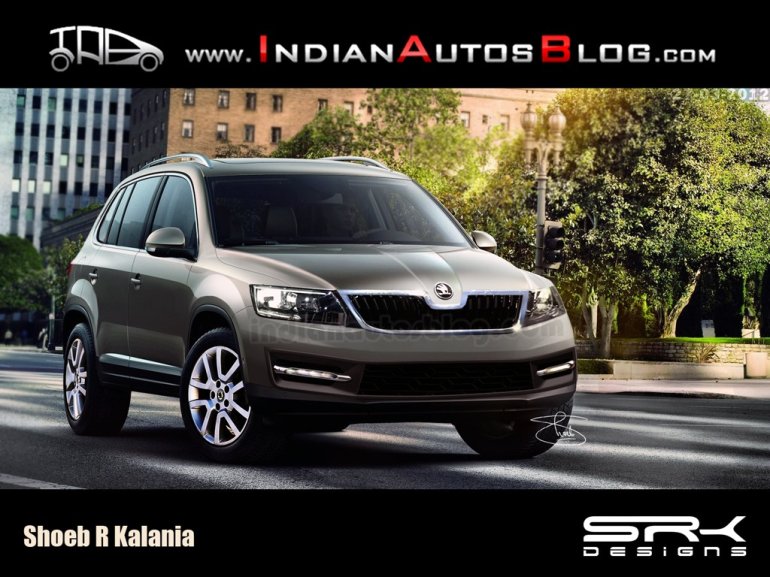 Skoda is raking in the moolah for the Volkswagen Group. This humble Czech manufacturer recorded a global sales increase of almost 7% in a gloomy economic scenario where most manufacturers are revising their sales forecast.
The automaker is even rolling out new and interesting products such as the Rapid and the Octavia Mk3 to move away from its 'Cheaper VW' image. The future is definitely looking bright and the automaker is showing no signs of complacency.
Skoda's Chairman Winfried Vahland confirmed to AutoExpress that they are working on an SUV that will be much bigger than the current Yeti.
Rumors of a Grand Yeti/BigFoot/Snowman can be traced back to as long as 2010. Last time, we heard the name 'Polar' being contemplated for the new SUV.
Vahland wants to build an SUV that could rake in 100,000 units around the globe every year. The key motivation for developing such as product is because of high demand for SUVs in emerging markets such as China, Russia and India. Vahland also confirmed that the new SUV will be available in both 5-seater and 7-seater option, taking inspiration from Hyundai's successful crossover – the Santa-Fe.
Skoda does not want to extend the 'Yeti' brand on to the new SUV. It has big plans for the Yeti brand globally which are not in-sync with the new 7-seater SUV. The name 'Grand Yeti' can be certainly dropped from the speculation list.
There is no doubt that the Bigfoot/Snowman/Polar will be built on the MQB platform that underpins the VW Golf and Audi A3. Skoda can choose to take inspiration from the VW's Taigun Concept from Sao Paulo motor show or the CrossBlue Concept from the Detroit Motor Show. Looking at the Yeti, we can also predict that the new SUV will come with 2WD and 4WD option. It will definitely be blessed with a range of TSIs and TDIs engines from the VW Group's portfolio.
That's all the information that we have on this mystery SUV. We will have to wait and watch for more details on this 7 seater.
[Source: Autoexpress.co.uk]