The Passport was Honda's first ever SUV.
According to information unearthed by Car and Driver, Honda has filed an application to trademark the name 'Passport' with the US Patent and Trademark Office, suggesting that the company could resurrect the nameplate for a future SUV. However, manufacturers do tend to register nameplates now and then, and it may not necessarily mean that a new product is in the pipeline. However, in the Passport's case, there are reports of Honda working on a short wheelbase Honda Pilot for sale in the U.S in 2018, which will be a strict 5 seater. So it cannot be a coincidence that the Japanese manufacturer is trademarking the familiar 'Passport' name when a report of a Pilot-based 5-seat SUV is circling the web.
If it is not a coincidence, the 2018 Honda Passport will slot between the Honda CR-V and Honda Pilot, and marketed as a premium 5-seat SUV. The base price is likely to be between the CR-V's $24,045 base price tag and the Honda Pilot starting price of $30,595, with our estimation being from $27,000. It will rival variants of the Hyundai Santa Fe Sport, Kia Sportage, Toyota RAV4, Nissan Rogue and Ford Escape.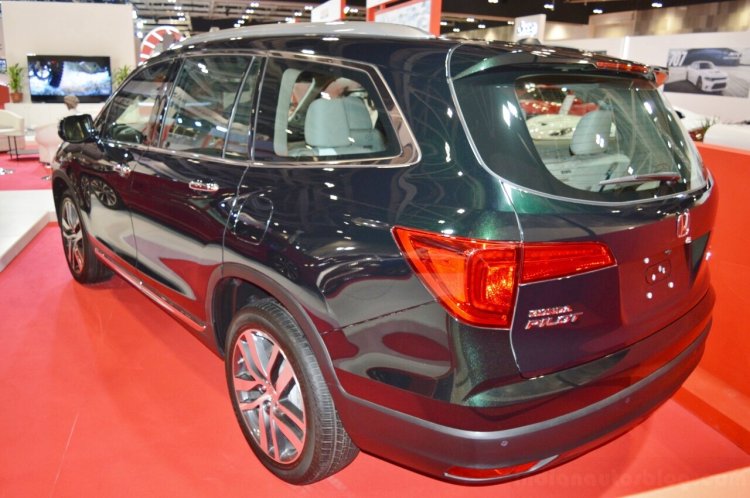 Also Read: Honda CR-V Hybrid displayed at Auto Shanghai 2017
Given that it's based on the Pilot, expect range-topping variants to pack the 3.5-liter i-VTEC V6 petrol engine with 280 hp and 262 lb-ft (355 Nm) of torque, which is sent to the wheels via an AWD system. A 4-cylinder option could also be made available for competitive pricing and customers seeking more fuel economy.
[Source: Car and Driver]