Fiat and its group brand Jeep has big plans for India. The Group has devised a detailed 3 year strategy to have a third go at our market and this time they seem to be well prepared.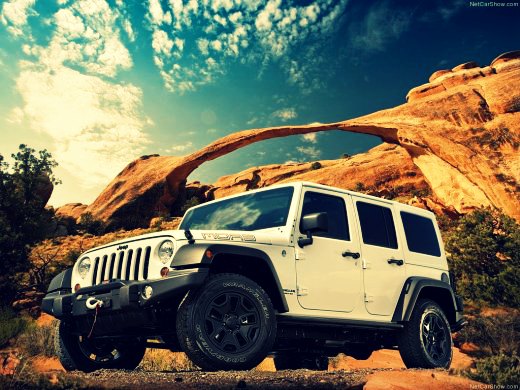 The first two products are the Grand Cherokee and Wrangler this year. While the former is a traditional luxury off-roader Indians are familiar with, the latter resembles a Mahindra Thar built using better materials and processes. We've been reading so many comments and email from readers who are eager to know if the Wrangler would be stripped-down and priced for what the Indian eye believes it is worth.
Our good friend Mr. Dave Zats of Allpar.com was kind enough to put forward the question to Mr. Sergio Marchionne, CEO of Fiat Group on our behalf at the North American International Auto Show, asking if the Wrangler would be de-contended and down-segmented.
Here is the question Dave posed to Marchionne exclusively for Indian Autos Blog readers -
Dave: You recently announced plans to expand considerably in India where both Fiat and Jeep have a heritage but haven't been very active in recent years. I'd like to know if part of that would include a version of a Jeep such as the Wrangler's lower-cost, sort of lightweight, stripped down version more for developing countries?
Sergio: Not based on what I know today. I think we need to be very careful about touching Wrangler. I don't want the cheap version of the Wrangler anyway. The Wrangler is the Wrangler, so if we do anything else - and we will - it's not going to be a Wrangler. It won't be a degradation of the Wrangler brand, of the nameplate.
I mean Wrangler is almost a brand within a brand and I think you need to be careful about protecting it for a variety of reasons. But that doesn't mean that we will not be producing Jeeps in India, and in fact the portfolio that we're looking at right now in terms of development does incorporate a substantial expansion of the Jeep portfolio in India but through other nameplates which currently exist in our world - within the Jeep world - and some of which will be coming in 2014.
Sergio's reply also clears the air about Jeep's local assembly in India, which is certainly going to happen.
[You can catch Dave's full interview with Marchionne at AllPar.com; Image Source - NetCarShow.com]