Swedish truck maker Scania AG displayed the second generation P 410 tipper truck at the recently concluded EXCON 2013 show in Bangalore.
The new P 410 was displayed by Scania in collaboration with Larsen & Toubro. Scania was already selling this very P 410 in India by importing it from its Zwolle factory in the Netherlands. It was marketed in India by L&T. The one displayed at the EXCON 2013 is being manufactured in a newly established facility near Bangalore.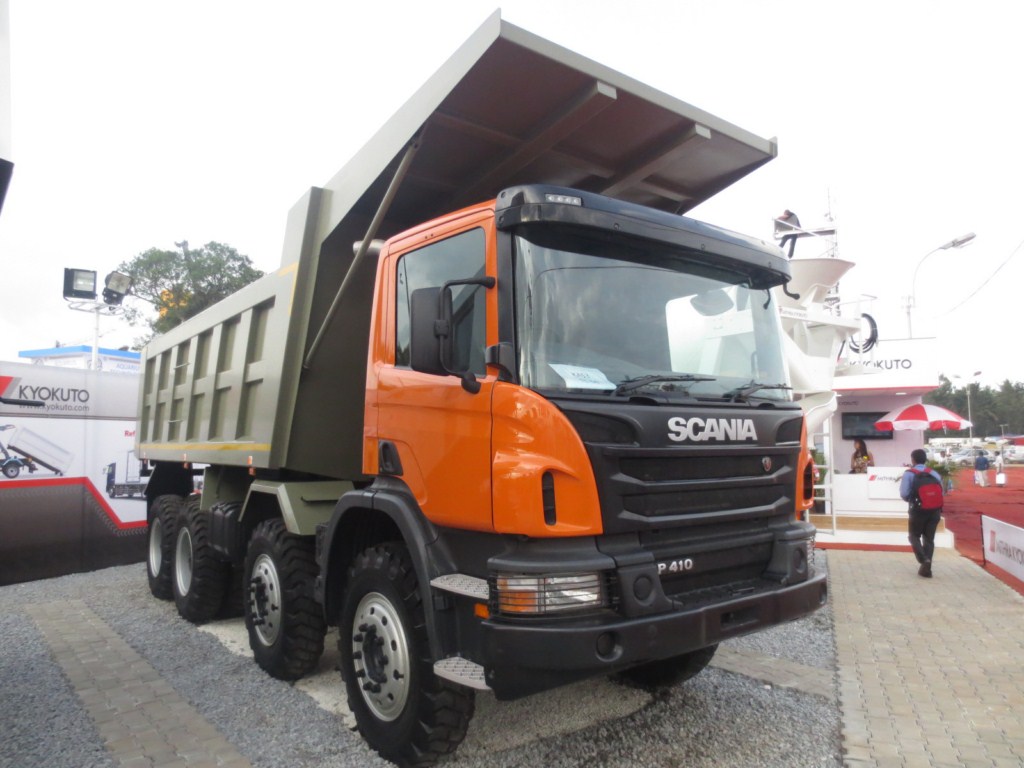 The new P 410 uses DC13 107 series 12.7-liter six-cylinder engine that puts out a healthy 410 bhp and peak torque of 2,000 Nm. The in-line engine with Scania's PDE injection system is Euro 3 compliant and is mated to a 12-speed range splitter gearbox with overdrive and two gears allocated separately for crawling and reversing. The driver of the new P 410 gets a fully air-conditioned cabin with fully adjustable suspended seats.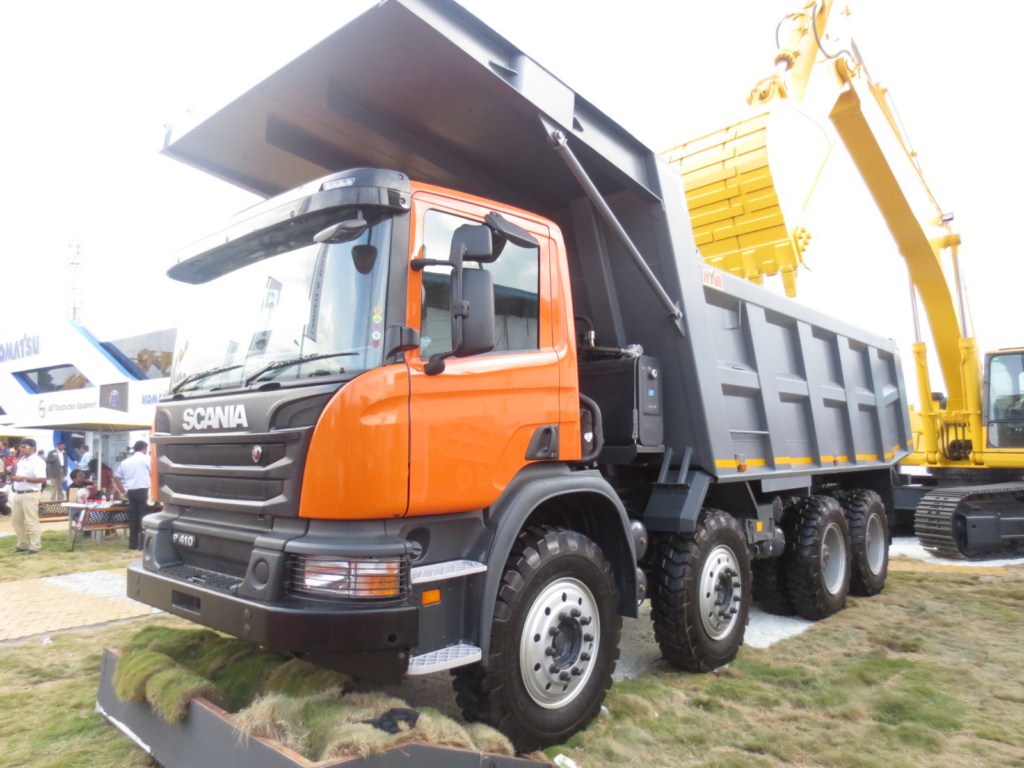 Scania began production of its trucks (starting with the P 410) recently at the Rs 250 crore facility outside Bangalore, inaugurated late in October. Scania has made a deal with L&T to market its mining trucks, while its general trucks and buses will be marketed directly by the Swedish manufacturer.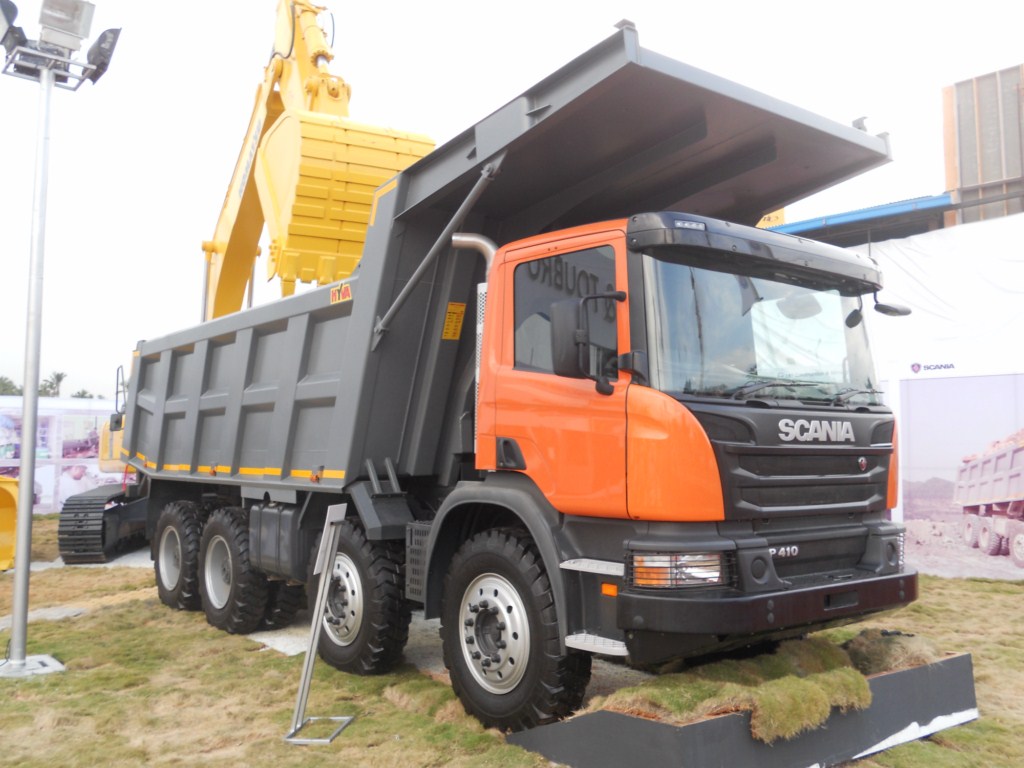 The DC13 107 engine series also has other engines, all of which are Euro 3 compliant.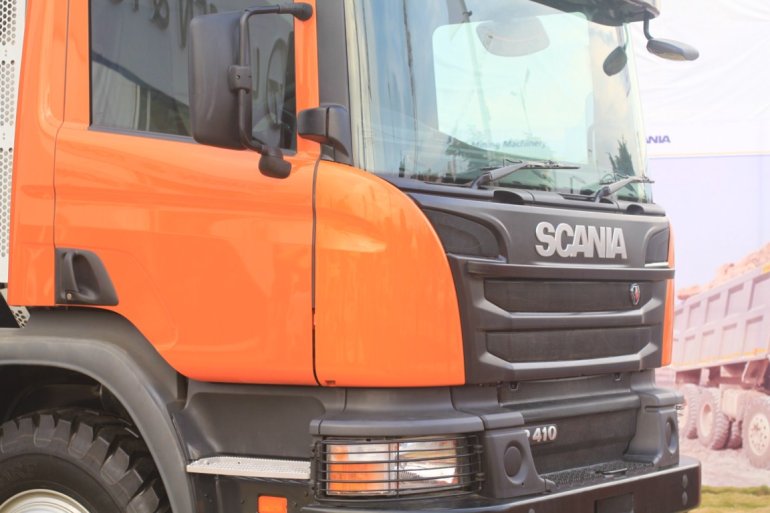 New Scania P410 showcased at EXCON 2013 - Press Release
[Can't see the press release? Head to slideshare]