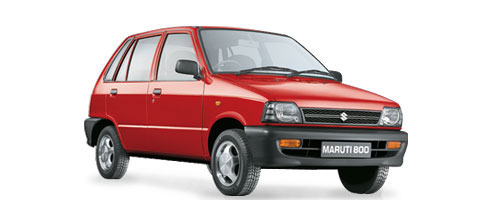 Maruti 800 has the credit of putting India on wheels and the little car has cemented its place high on the Indian automotive history books.
The M800 had been best the selling car in India for many years till around 2004 when Alto took over the title. The sales of the car started declining slowly and with the advent of new and modern small cars, the iconic hatchback hardly gets any attention today.
Maruti had announced that the M800 will be phased out when the BSIV emission norms become standard across India. Right now the car is already phased out in 13 major cities which adhere to BSIV.
Contrary to its Indian sales, the M800 has started to find more homes in Algeria and Egypt. MSIL exported 8,300 units of the car from April to October which is a 57% jump compared to the corresponding period last year. A total of 7,800 units were sold in Egypt and Algeria alone.
Mr. Shashank Srivastava, executive director, international business development, MSIL told Business Standard that, "M800 exports have risen largely because of the boom and demand in markets such as Egypt and Algeria in Africa. The economic and demographic profile of consumers there are similar to the customer base for M800 in India. Our cars have a strong brand appeal there, which translates into strong sales."
The rise in the export of M800 comes when overall small car exports fell by 25%. MSIL could continue exporting M800 even after phasing it out in India, to markets where the emission norms are not as strict.
[Source: Business-standard.com]