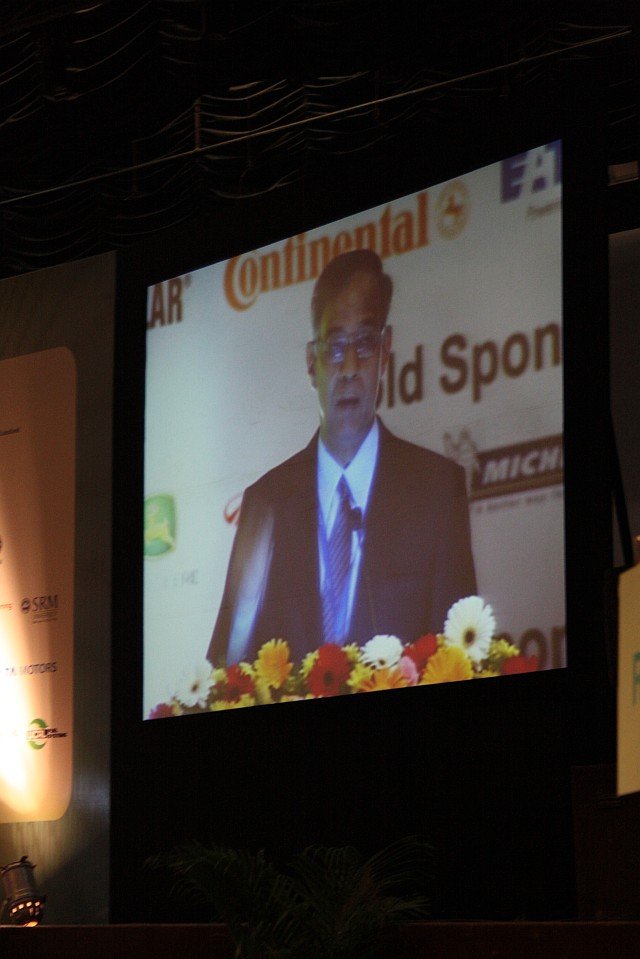 Mr R Seshasayee, Executive Vice Chairman of Ashok Leyland Ltd says - Phenomenal increase in growth in GDP across the globe will result in the tremendous increase in the number of vehicles. As developing economies are taking larger part of the economic pie, the aspiration of the population is going up. We need to be looking for mobility solutions at difference price performance and that's a challenge (developing new products at lower price points).
By the year 2030, 40% of Indian population will live in cities; 50% of Chinese population already live in cities; rate of urbanization is going to be relentless. To find mobility solutions that find the answers to the urbanized India is going to be a major challenge. Communication, electronic and automobile technology is moving together to develop a gamut of opportunities.
Sustainability, safety, smartness - three dimensions of the auto industry - Mr Seshasayee picks up from where Mr Srinivasan left.
1) Sustainability - Major issue due to sheer increase in growth of number of vehicles. Managing emission loads is a big challenge. Auto industry is not the major contributor for pollution. But we need to push a lot more for alternate technology. Deployment of micro-hybrid technology and stringent emission standards regulated on select cities are readily-available solutions.
2) Safety - Urban centers take major part of mobility load. We need to be looking at new dimensions of safety and treat pedestrian safety as seriously as driver safety.
3) Smartness - Single ticket system - could halve the price and time required to reach destination and a good solution for urban congestion - Using the same ticket from the time you are picked up at your doorstep till you reach your destination through a share taxi or a bus.