A 1961 Royal Enfield Bullet 350 has traded its thumping heart for something more eco-friendly. Fred Spaven, a mechanical engineer, along with filmmaker Finn Varney, is working on a project called Charging Bullet. The mission is to take an electric Royal Enfield on a 1,200-mile road trip from Land's End to John o'Groats in the UK.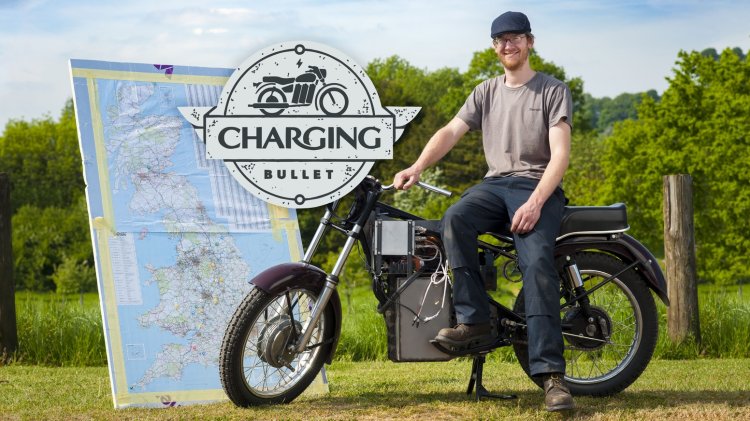 Also read: Royal Enfield Himalayan with Sidecar showcased at the Paris Motor Show
Varney is tasked to document the road trip from his camera. The three-week road trip will take the duo across England and Scotland. Along the way, the duo will meet engineers pioneering the technologies around hydrogen car, electric superbikes and biogas busses.
The real journey, however, started in January 2018 when Spaven started working on the motorcycle. Spaven started the restoration of the frame and cycle parts. The engine and gearbox were replaced with a handcrafted steel subframe that bolts to the original engine mounts and carries the motor, controller, charger and battery pack.
The Bullet uses twelve Nissan leaf battery modules to store 5kWh of charge while an extra six will be placed in the panniers that will give 7.5kWh for touring. The batteries will power a 48V DC axial flux design, giving 8.5kW continuous and 16kW peak output.
The motorcycle, which was built in Redditch, was exported to India in 1961 via the CKD route. The Bullet served the Indian army before it was retired. It was later discovered in a market in New Delhi from where it was shipped to Britain. Time on the challenging Indian roads had taken a toll on the motorcycle.
The Bullet was stripped down, and the battery pack was installed where the engine and the fuel tank were initially placed. Apart from the addition of the engine, the motorcycle uses stock parts. Thus, you would spot the conventional telescopic forks at the front and twin sided shock absorbers at the rear. Drum brakes on both wheels continue to provide the stopping power.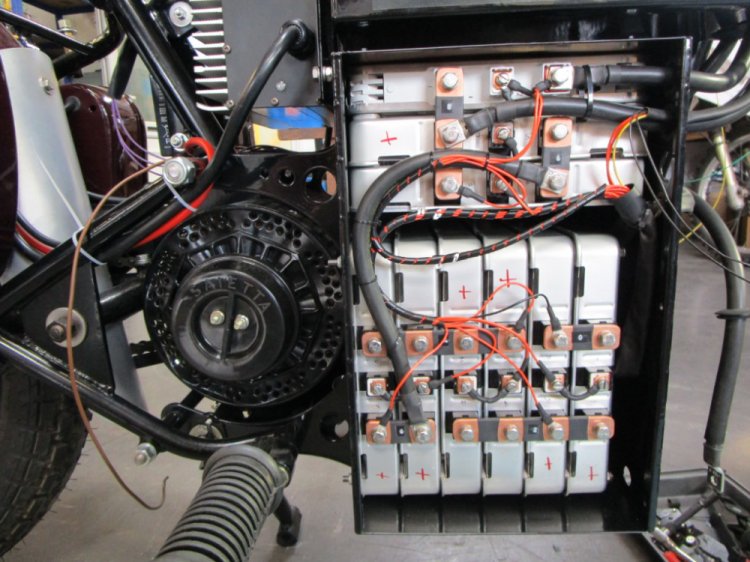 Also read: Check out the exhaust note of a Royal Enfield Mini Bullet [Video]
The duo self-funded the restoration but they're making the film and travel expenses is an expensive affair. The Charging Bullet would require long range and quick charging features, and that would require additional money. Thus, Spaven and Varney turned to crowdfunding to take the project forward.
You can follow their latest updates on their official website, Charging-Bullet.co.uk