Based on the BMW i3.
The Rinspeed Budii is an all-electric autonomous driving concept. While the silhouette and glasshouse might give away its rather humble origins, the 19-inch Borbet alloys, an air suspension, a laser scanner that gives a 3D perspective of the road ahead, a Harman premium sound system, interior by Mansory, etc. aren't features that you would find in the standard BMW.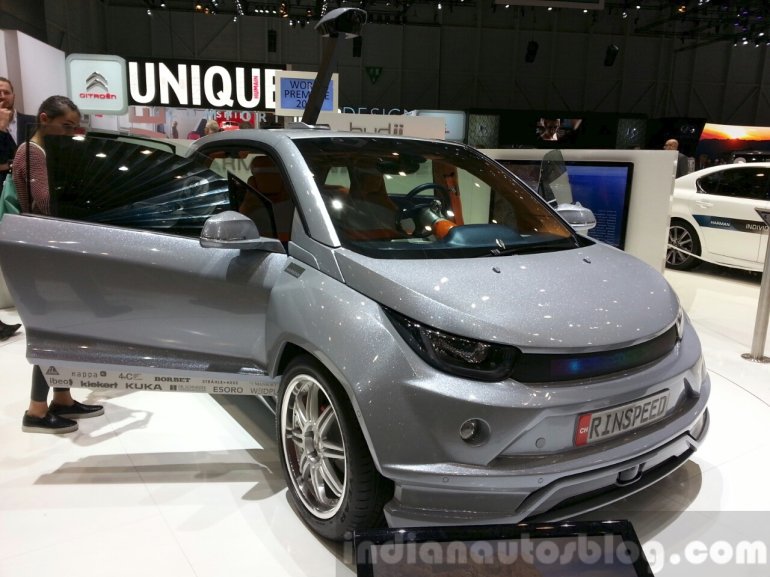 Another interesting feature that the Rinspeed Budii offers is, when either the driver or the front passenger wants to drive the car, a robotic arm extends and takes the steering to the occupant. Also, as the vehicle will tread along its commutes everyday, it will take information from the surroundings in order to make the autopilot mode work even better.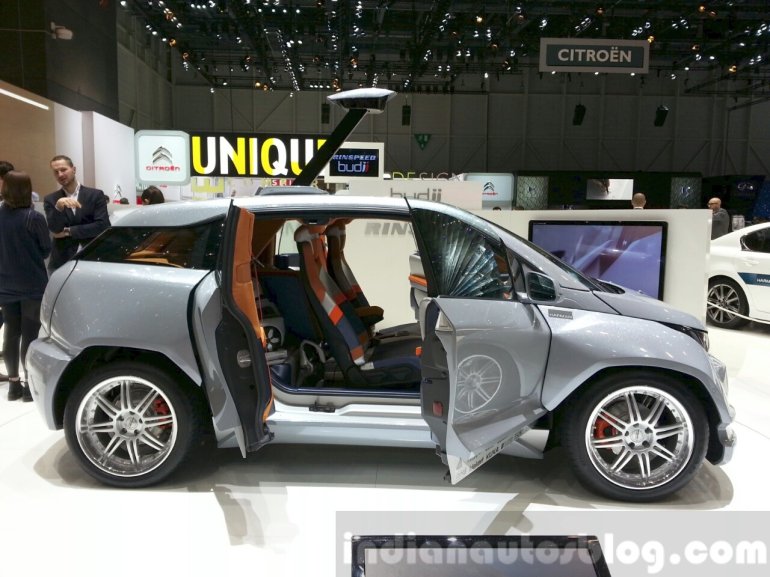 To add to the list of its capabilities, the Budii also offers radar, 'Vehicle to X' connectivity which works in autonomous driving, keyless entry, wireless power charging for smartphones, and automatic payment for parking via NFC.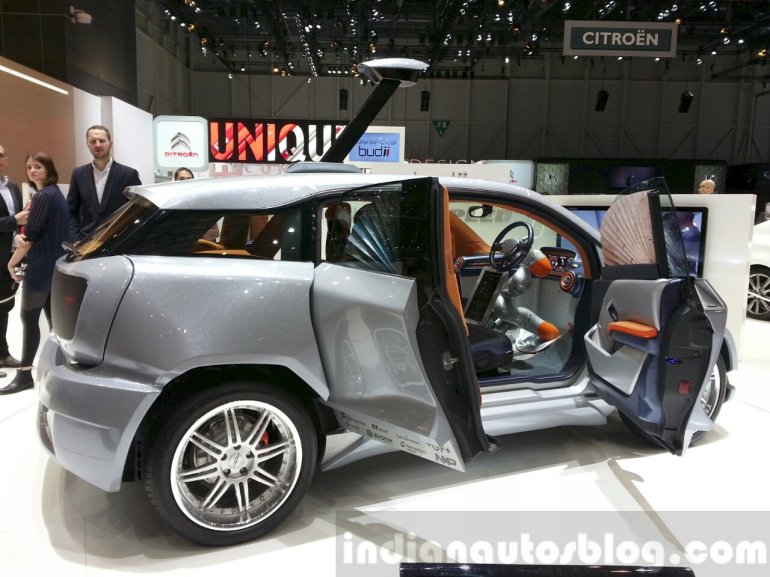 Further information on the concept car can be found in the press release below.
Rinspeed Budii at the 2015 Geneva Motor Show - Press Release
[Can't read the document above? Head to Slideshare.]