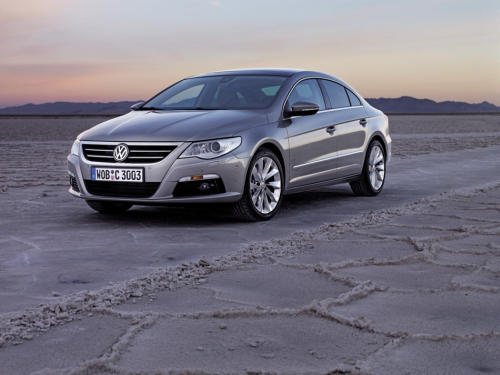 Volkswagen has been caught developing a new sedan aimed particularly at the US market. The particulars of the new sedan, code named Volkswagen NMS, or VW New Midsize Sedan, are scarce, but the company recently circulated a few pointers: it will be the size of a Volkswagen Passat, but at the price of a Toyota Camry, it will have a dynamic powertrain acceleration, a double-clutch transmission, it will offer ample legroom and a sizeable trunk volume. The new Volkswagen NMS sedan will be offered with both petrol and diesel engines and it will be armed with ABS with front and rear disc brakes. The NMS has high design goals, comprising a wide range of standard safety and multimedia equipment, sporty performance, and fundamentally useful equipment like ample cupholders and roomy seating.
The launch date of the new Volkswagen NMS sedan has not been announced yet. This car is part of Volkswagen's strategy to sell upwards of 800,000 vehicles per year in the North American market and be more competitive against Toyota.

This car will be assigned with the job of rivaling the new Chevrolet Cruze when it is released. The NMS will replace the Passat in North American markets by 2010, because the Passat has been there for a long time, and is beginning to show its age.
IAB Comment- We expect the Indian scenario to be a bit different. The Passat is a relatively new car on Indian roads. Even if the NMS is brought to India, we are quite sure that it will not replace the Passat. Instead, both cars will be sold side by side (Just like Skoda Octavia and Skoda Laura).
Source: MotorAuthority