Currently, the Indian car market is one of the largest around the world. In the last couple of decades, our country has seen the advent of multiple internationally renowned car brands that have been reasonably quick with establishing themselves in the market. That said, there are a few old cars that have become legends amongst Indian car aficionados. Two such models are the HM Ambassador and the HM Contessa, with both of them enjoying a pretty huge fan base. One can find many of these cars that have been restored to their former glory. In this post, however, we take a look at 10 amazingly modified Ambassador cars as well as some modified Contessa models from around the country
Metallic Ash HM Ambassador from Kerala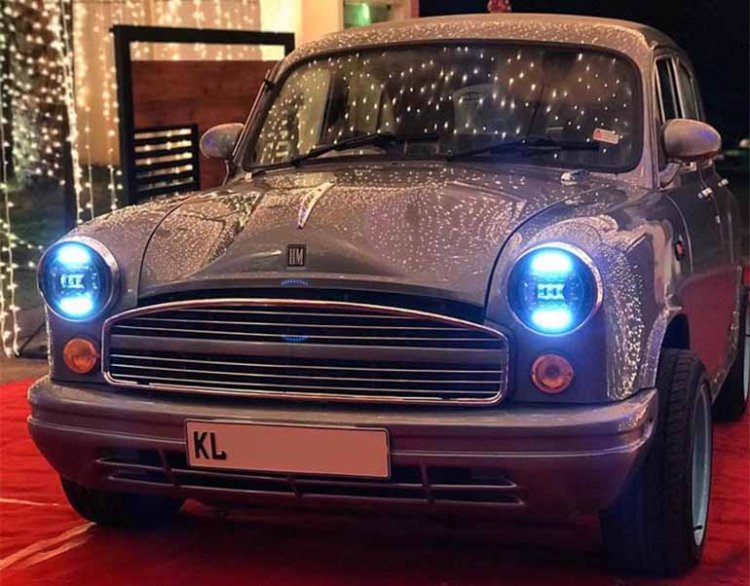 The first car on our list is a stunning modified Ambassador car from Kerala. While the immaculately restored car retains its old design, many new bits, like alloy wheels shod with wider and lower profile tires, LED headlamps, and the Metallic Ash paint scheme give it a totally fresh lease of life. Even the interior has been given a makeover, with full leather upholstery and a reworked dashboard with faux wood. This 1966 Mark-II Amby is powered by a 2.0-litre diesel engine and even features a performance-tuned exhaust system.
Also Read -10 Stunningly modified examples of Maruti Gypsy from across India
Classy HM Ambassador from Calicut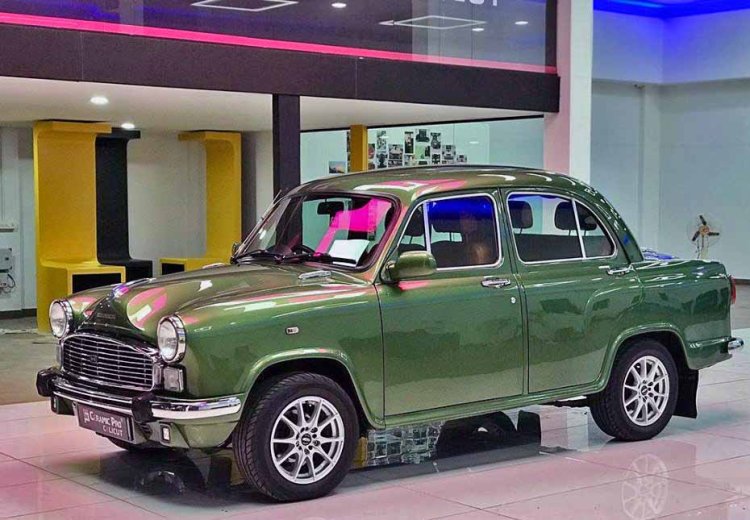 Ceramic Pro Calicut has come up with an immaculately modified Ambassador car that has been dolled up to be suitable for regular use in today's day and age. This Ambassador features a power steering, power windows, and a Bluetooth-enabled music system. Other updates include leather upholstery, multi-spoke alloy wheels, new ORVMs, and a new metallic green paint shade
Black HM Ambassador from Karnataka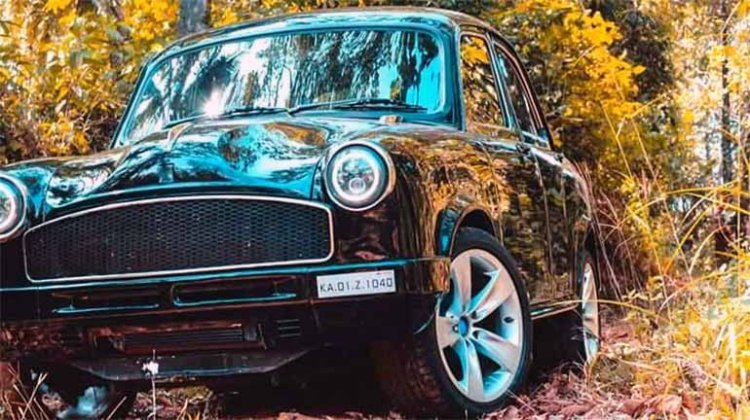 This modified Ambassador car from Karnataka looks considerably hotter than the regular version owing to several small updates. Up front, there's a set of LED headlamps that infuse some freshness with the facade. Furthermore, the turn indicators and the stock chrome bumper have been removed, while the original grille, which carries multiple horizontal slats, has been replaced with a wire mesh arrangement. In the side profile, the car misses out on a rear view mirrors, but the steel wheels have made way for 5-spoke alloy wheels shod with lower profile rubber.
Matte Black HM Ambassador from Andhra Pradesh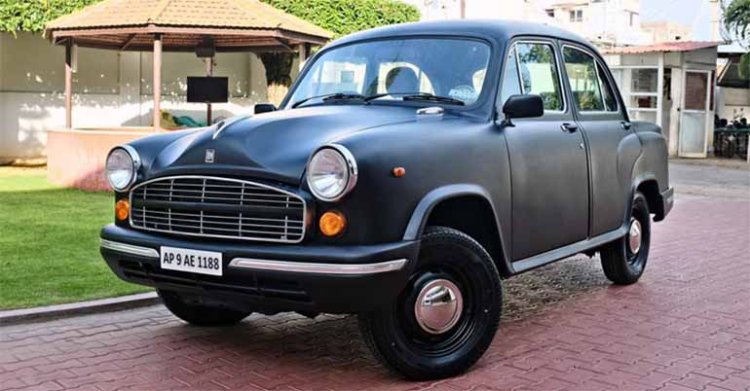 While it is quite common to see many modern cars being given the matte black exterior paint treatment, the above resto-modified Ambassador car from Andhra Pradesh seems to be the only one of its kind. Other than the Frozen Midnight Black matte black paint shade, the Amby even features some subtle updates in the form of black-painted steel wheels, an updated grille, and a new bumper with a chrome strip running across its width. On the inside, the car features all-new leather upholstery.
Also Read - 10 'bodacious' concept cars/bikes from past editions of Auto Expo
Wine Red HM Ambassador from Kerala Here is another restored HM Ambassador that has been modified to be a 'daily-driver.' Other than the lovely wine-red paint shade, it features multi-spoke alloy wheels, internally adjustable rearview mirrors, a touchscreen infotainment unit, and an always-on rearview camera.
Matte Black HM Contessa from Kerala While the Hindustan Contessa wasn't a supercar, it sure did look like one owing to its straight lines and the long hood. From the looks of it, the owner of this modified Conti from Kerala seems to have taken the whole muscle car idea a tad too seriously and has tried hard to inject some American muscle into his car. Other than the matte-grey paint with gloss black stripes, the car features a new hood with air vents, aftermarket alloy wheels, round headlamps, and a new grille to mimic the American muscle car look.
Also read: 10 Unusual modified cars from across India - Maruti Alto to Tata Nano
Dodge Charger-inspired Hindustan Contessa from Maharashtra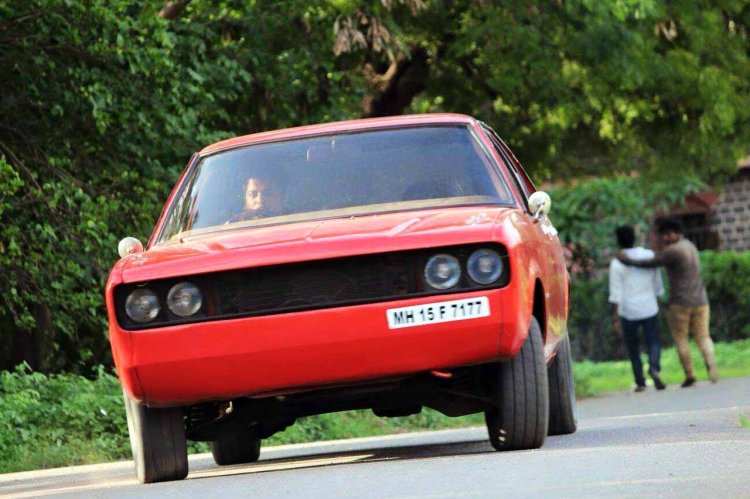 Here is another restomodded Hindustan Contessa that takes inspiration from American muscle cars. This particular example seems to have been inspired by the Dodge Charger and features a similar paint scheme along with a cleaner front-end that carries twin-pod headlights, a wire mesh grille and says goodbye to the front bumper. The customiser has indeed managed to capture the essence of the Charger successfully.
Hindustan Contessa from Modster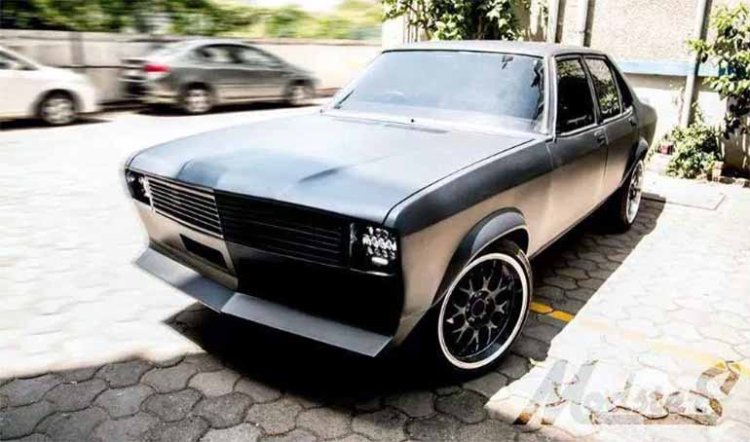 The above Hindustan Contessa is among the most radically modified examples that we've ever seen. Done up by a modification house called 'Modster', this resto-modified HM Contessa has been christened 'Grey Hound.' It gets a matte grey base paint shade, flared wheel arches, a new front grille, LED headlamps and tail lamps, a ducktail rear spoiler and full leather upholstery.
Also read: 5 other cars we want to return - HM Contessa to Tata Sierra
Modified Hindustan Contessa from Karnataka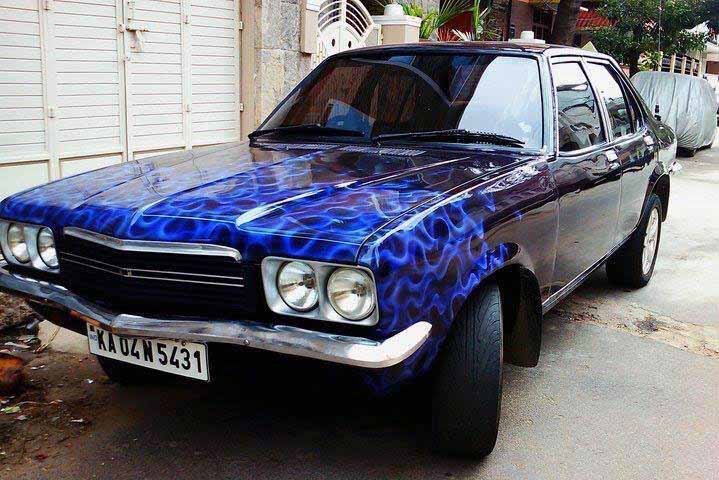 The highlight of this modified Contessa from Karnataka is its tasteful paint scheme that comprises a violet base paint with clue blue flames at the front-end. Other than the remarkable paint job, the car features multi-spoke alloy wheels that have been shod with lower profile directional tires, chrome-plated door handles, and purple window tints. While this Conti isn't radically modified, its paint scheme alone gives it a distinct visual identity.
Modified Hindustan Contessa from Chandigarh Here is a modified Hindustan Contessa from Chandigarh that looks quite good even without sporty any significant modifications. While it retains most of its stock parts, the new wire mesh grille with R/T badge, updated twin-pod headlamps, and twin-racing stripes running along the vehicle make this Conti look stunning. The car even gets multi-spoke alloy wheels that have been shod with lower-profile directional tires.
Image source - 1, 2, 3, 4, 5, 6, 7, 8, 9, 10
To read more about HM Ambassador, stay tunned on Indianautosblog!