The car modification scene in India is fast heating up. It is no longer uncommon to spot tastefully customised examples of mainstream cars on city streets. Mostly, these customs are based on fun-to-drive and easily modifiable models, like the eighth-gen Honda Civic or the Maruti Swift, but some car enthusiasts have modified cars that weren't designed for customizers. Here's a look at 10 Unusual modified cars from across India -
10 Unusual modified cars from across India
Maruti Alto K10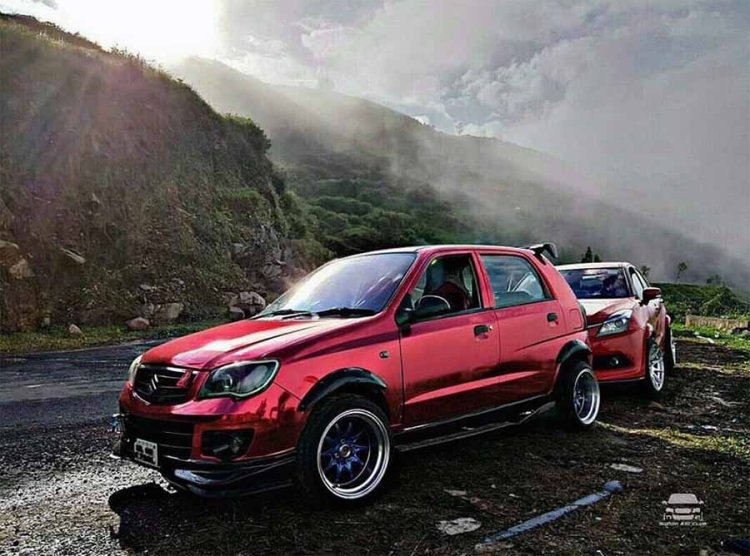 With an average monthly sale of 22,212 units*, the Maruti Alto twins are the highest-selling A-segment hatchbacks in the country. Among the two, the K10 offers a good mix of high fuel efficiency and decent performance in a straight line. It's propelled by a 1.0-litre K10 motor that outputs 67 bhp of maximum power, which is better than the 48 PS offered by the F8D engine of the Alto 800, but nowhere close to what one would expect from a performance-oriented small car. This, however, hasn't kept the owner of the above Alto K10 from sprucing up his ride. The modified Maruti Alto K10 carries a metallic wine red wrap, large deep-dish alloy wheels shod with low profile tires, a sporty body kit, and a massive rear spoiler.
Maruti Alto 800cc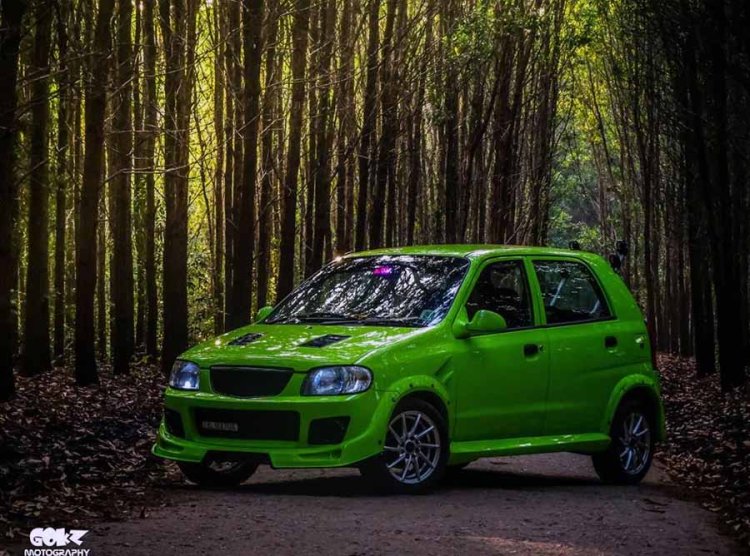 It's not just the Maruti Alto K10 that has gone under the scalpel of the car customizers. Here's even an 800cc version of the Alto that has been modified quite comprehensively. The modified Maruti Alt0 features bright green exterior paint and several custom parts. The updated styling package includes a set of new bumpers, new fenders, bolder wheel-arches and a new hood. The car even features 14-inch Vossen replica alloy wheels that have been shod with wider and lower profile tires. The engine receives a custom header with a free flow exhaust and a performance air filter from K&N.
Maruti Ertiga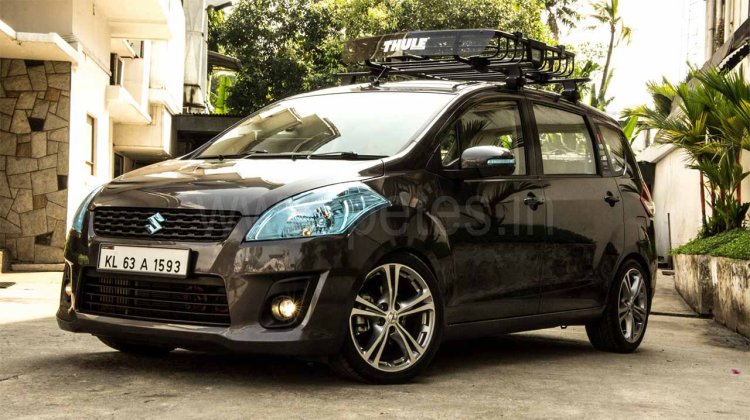 The Maruti Ertiga has been a popular small MPV that has fared well in commercial and private vehicle markets. While it's a comfortable people-mover, it's far from the obvious choice of the car customizers. Well, it seems like Pete's, a renowned performance tuner, would like to differ. Pete's custom Ertiga features Borbet alloy wheels, H&R coil-overs, Thule roof rack and a tuning box. Hence, the last-gen Ertiga seen above not only looks cooler but is also more involving to drive than the regular version.
Nissan Micra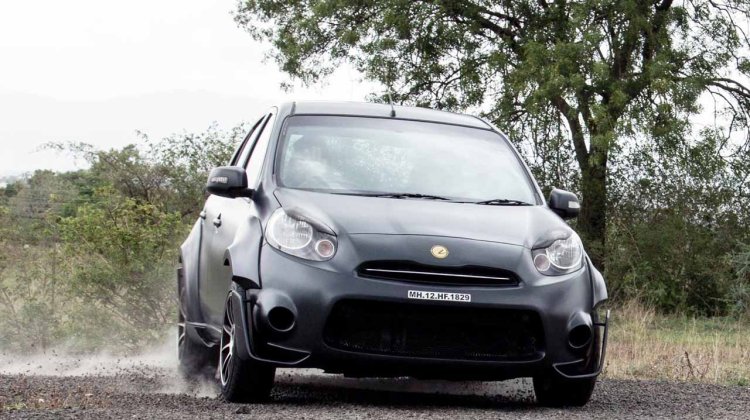 While the Micra is from the makers of the mighty GT-R, it's a somewhat cutesy small car that has failed to attract the Indian car buyers. The modified Micra in the above image, however, looks quite sporty and impresses with the several styling updates it carries. At the front-end, it features discreet bumper diffusers and headlamp eyelashes, while the side profile is characterised with sporty wheel arch cladding, multi-spoke alloy wheels that have been shod with lower-profile rubber and sporty side skirts. The original paint scheme has made way for a matte black shade, which further enhances the way this Micra looks. Neat!
Hyundai Eon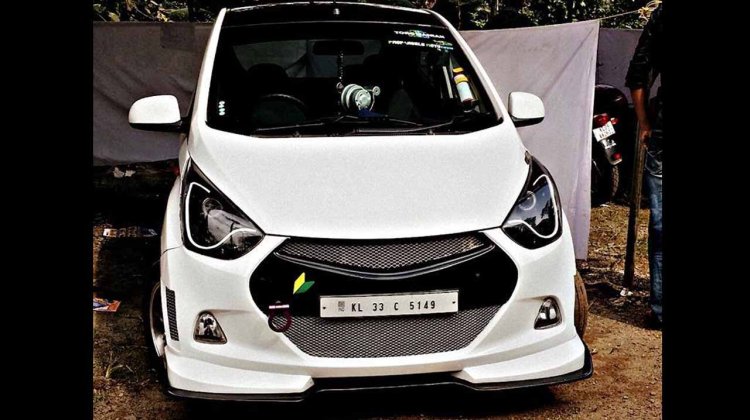 The Hyundai Eon has been the least priced model in the company's product lineup. While it's a well-rounded low-priced small car, it's far from a sporty offering. The owner of the above Eon, however, has decided to change this notion by installing a sporty body kit to his car. The styling updates for the Eon include new headlamps, updated bumpers, side skirts, new alloy rims, a tow hook, faux hood scoop, and a wire-mesh grille. The total cost of these updates is INR 50,000.
Super Tata Nano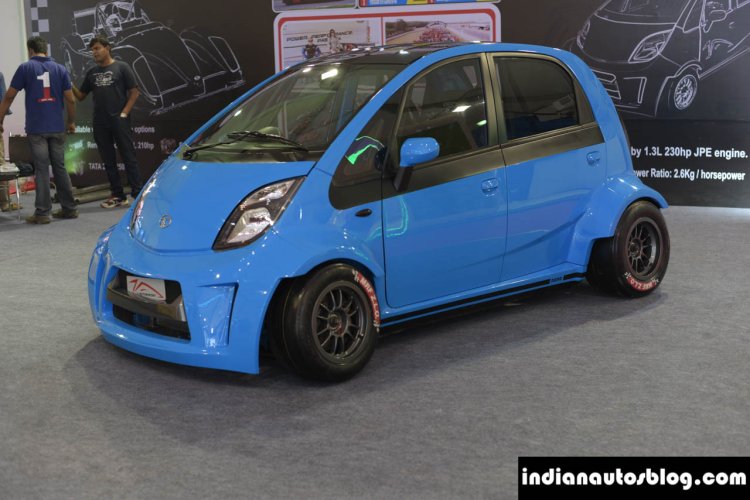 While the Tata Nano is quite well-known for being the cheapest car in the world, a modified example from JA Motorsport gives it an entirely different identity. The custom model features a sporty body kit, a lowered suspension, racing slicks, and even a roll cage. The biggest highlight comes in the form of a 1.3-litre engine that produces 230 bhp and 190 Nm. The engine comes mated to a 6-speed manual transmission. As per the claimed figures, the custom Nano can accelerate from 0 to 100 km/h in merely 6 seconds and hit a top speed of 190 km/h.
Maruti Wagon R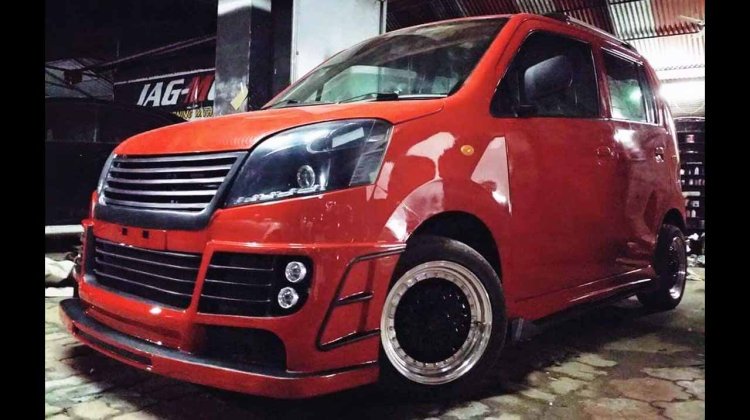 The third-gen Maruti WagonR is a highly popular (avg. monthly sale - 10,959 units*) affordable small car that is highly practical but not too sporty. The above-modified vehicle, however, goes on to show the high number of customisation possibilities that this tallboy offers. It sports a sporty body kit, a red paint scheme, new alloy wheels with lower profile rubber, and updated headlamps.
Honda Amaze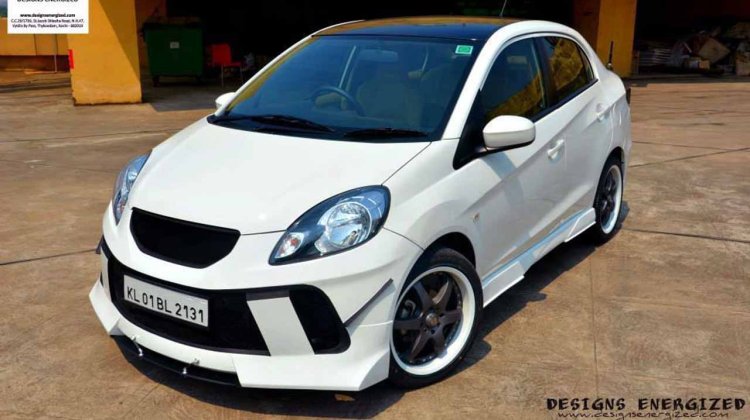 The last-gen Honda Amaze used to be a competitively priced compact sedan that came across as the best alternative to the Maruti Dzire. While it offered frugal engines, good ride quality and a sufficiently spacious cabin, it didn't really look exciting. The modified version in the above image, however, manages to look considerably hotter than the regular version. The modified Amaze features a custom body kit that includes an updated bumper sporty side skirts. The regular grille has been replaced with a wire-mesh unit, while the side profile features side skirts and new alloy wheels shod with lower profile tires.
Hyundai Santro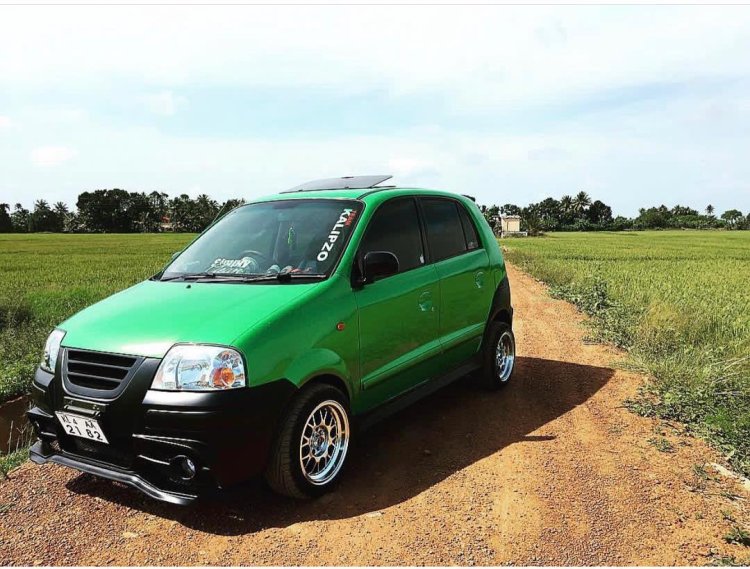 The last-gen Hyundai Santro used to be a popular tallboy. While the car is credited with building a company, it wasn't bought by those looking for a fun-t0-drive small car. The above Santro, however, looks a lot sportier than the regular version. It features updated bumpers, 14-inch alloy wheels with wider tires, a pop-up-type sunroof, and windscreen decals. Performance updates include an Automech free flow exhaust system and an HKS air Intake.
Toyota Etios Liva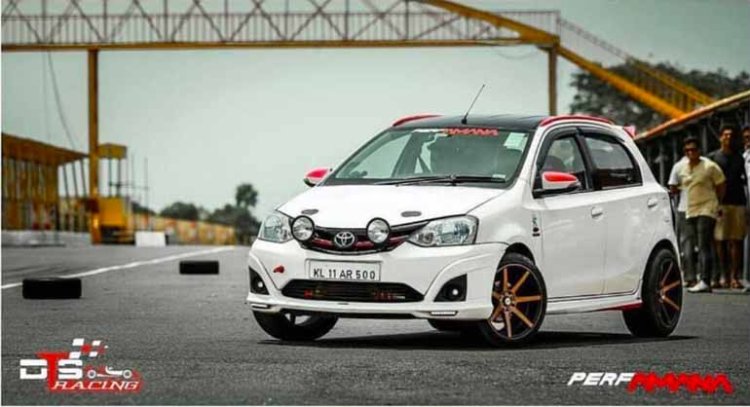 The Toyota Etios Liva has been quite popular among the fleet owners. The B1-segment hatchback is a reliable and spacious model that can serve you effortlessly for years. That said, it isn't fun to drive and offers a rather bland interior and exterior styling. The above Liva, however, has been modified to output whopping 200 bhp. It features a custom ECU, a Garret intercooler and a Turbosmart BOV. The car even gets a Red Rooster Racing exhaust and new suspension components from Tien.
*between July-December 2018