Czech manufacturer Skoda is thrilled with the Yeti - a smash hit across the globe, but not so in India. Spotting a Yeti is a difficult exercise but this isn't the case in Britain or Europe. The vehicle's popularity is peaking prompting Skoda to make mini and maxi spin offs.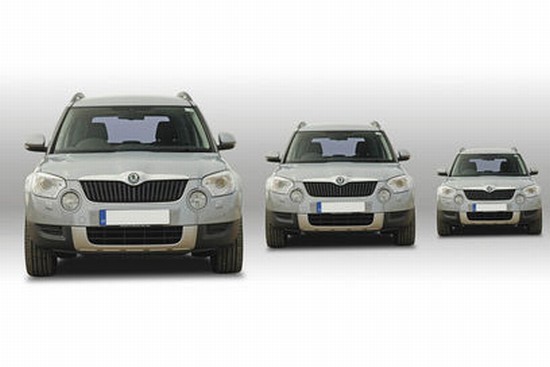 Dr Eckhard Scholz, Skoda board member in charge of technical development -
In the future, I think there's enough space in this class for cars that are bigger and smaller than the Yeti. It's an important segment for us because this model has been very successful
The bigger variation is likely to run on the Yeti platform. The VW Group's PQ35 platform will underpin this 7 seater (Skoda BigFoot) while the smaller SUV's underpinning is not revealed. Could Skoda build it on the Fabia's platform? It could make an exciting mini SUV. More importantly it will be affordable.
The Yeti comes with the option of 5 engine ranging from 1.2-liter TSI petrol to a 2.0-liter CRDI diesel producing 167 horsepower. Some of these engines will find roles on the new variants. They will be tweaked to enhance their fuel economy figures.
The first Yeti variations are scheduled for 2012.
Source - AutoExpress.co.uk