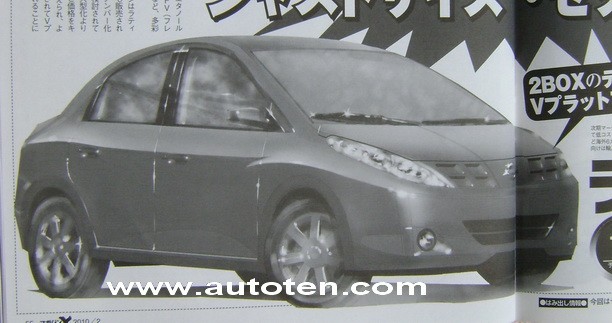 The Micra sedan should compete with Ford Fiesta and Honda City
We know Nissan will build a sedan on the Nissan Micra's platform in the Chennai plant along with a MPV. Here's a rendering showing how the sedan will look like. It is said to compete with the likes of the Honda City, Ford Fiesta etc when it hits showroom floors in the first quarter of 2011.
The sedan will get a 1.5-liter engine (petrol or diesel yet to be confirmed) and the dimensions are 4200-4390*1690*1490 MM (L*W*H)
India, China, Thailand and other 1 undisclosed country will see production happening locally. The sedan will be very affordable and sporty. The car could debut by the end of this year in any of the international auto shows.
Source - Autoten