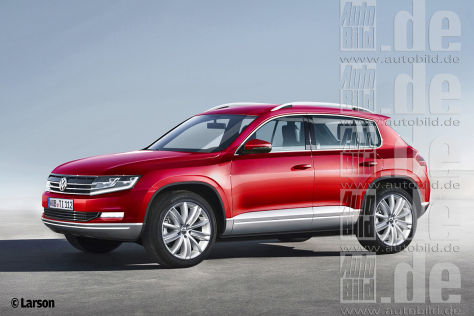 The Volkswagen Tiguan is the 'small' compact SUV in VW's lineup. Until of course the VW Taigun drives in sometime during 2015 -16. Nevertheless, the Tiguan is Germany's top selling SUV with worldwide sales crossing the 700,000 mark long ago in 2011.
The Tiguan was introduced in 2008 and was refreshed subsequently following the three year routine. So it goes without saying that the time has come for an all new model.
The most important change would be the platform for the all new car. The current Tiguan is built on the PQ25 platform borrowed from the Golf. The new one will definitely be using the modular transverse platform (MQB) VW is hyping about.
However, even more important is that the Tiguan will spawn two additional models - the Tiguan XL and the Tiguan Coupé. The Tiguan XL as the name suggests will be the extended wheelbase version of the Tiguan (thinking about China are we VW?). More importantly, VW has foreseen the future, where there could be a Range Rover Evoque XL and hence giving competition in the 'number of seats' department is very important. Especially in China.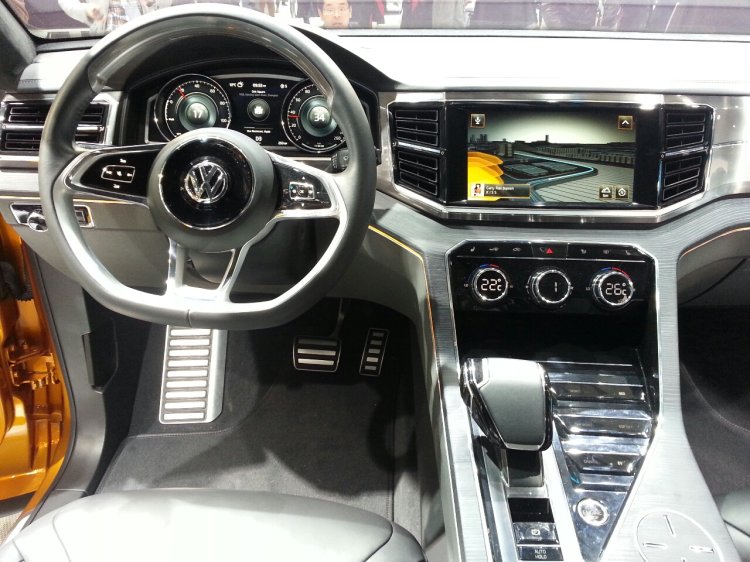 The Tiguan Coupé will likely follow the recently shown VW Cross Blue Coupé concept for inspiration. Once again, VW is thinking about the future where the BMW X4 will exist, doing dizzying sales numbers in China.
In terms of firepower, the Tiguan will be having diesel and petrol engines varying from 1.6-liters to 2.0-liters in displacement. Would VW get their 10-speed automatic transmission ready by then?
The interiors of the Tiguan should also be influenced by the Cross Blue Coupé, the aircraft throttle like gearlever being a prime example.
Ideally, VW should at least get the new Tiguan to India. But, will they?
[Source - AutoBild.de]