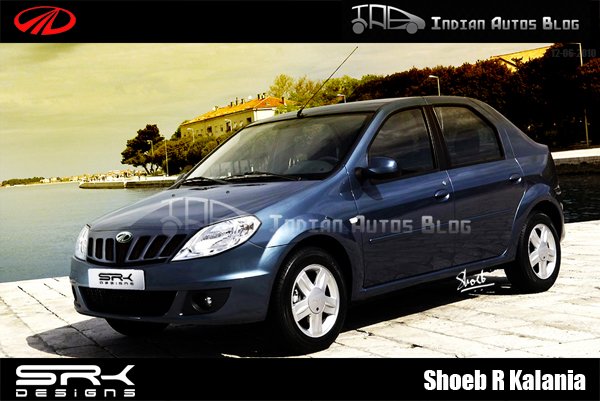 After Bolero, Scorpio, Xylo, Gio and Maxximo, why would Mahindra not add a "o" to the re-engineered Renault Logan which it plans to sell in India next year under its name?
If you ask me to rename the Logan, I would call it the Mahindra Wrestler simply because the Logan has gone through such a turbulent and testing phase with a brave heart in the last couple of years despite being a product with winning credentials.
When I first saw the Logan in a Mahindra dealership in Chennai three years back, I was bowled over by the amount of rear leg room and comfort. I was also impressed equally with the diesel engine's refinement and fuel economy claims.
Sure, the refinement never was in the league of Mercs and BMWs, but back then, its main competitor, the slightly better looking Tata Indigo, which lagging behind in almost every department, made the Logan look the obvious choice.
The Logan on the other hand was boxy, perhaps the design inspiration was an 8 year old's pencil box. It also had the same practicality as a pencil box mind you- you could put sharp and harmful articles inside it and carry it around safely. The Logan had good ride and excellent fuel economy. The large boot (perhaps the best in class even today) and easy ingress-egress made it the ultimate choice for the first time sedan buyer.
Somehow the product never received constant upgrades. Drivetrain options were never re-looked, and the sub 4-meter debate began too late.
The Logan is a big, spacious car and will gain acceptance into the Mahindra family without any stares. In these three years, Mahindra should have learnt how not to sell the Logan. Will these lessons help them give another chance for the extremely capable Logan in Indian market?