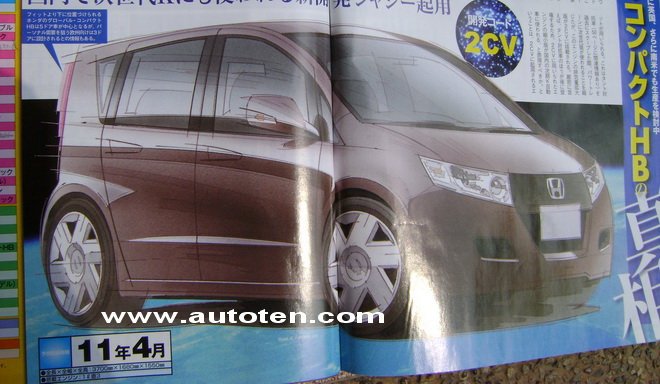 The Japanese magazine's representation is light years away from the concept shown in January
Thanks to Autoten, we're able to show you a possible look of the Honda New Small Concept scheduled that could come out next year.
Codenamed 2CV, the compact car will sit under the Honda Jazz and take over the mantle of the entry-level model in many countries. While initial reports suggested the car would not be sold in Europe, the Japanese magazine reports the company's Indian plant will manufacture cars for exports.
The magazine has also published details on the dimensions of the product - approximately 3700*1680*1550 (L*W*H) in dimension. The base petrol engine would be a 3-cylinder 1.0-liter engine for the European market. The 1.2-liter engine is for the Thai market. We assume the 1.2-liter engine will be offered on the Indian version.
The magazine reports the small car will hit the Indian market first by Q1 of 2011.
Source - Autoten