Skoda recently included a whole new product line to its portfolio called the Rapid. There are two very different Rapid sedans in Skoda's portfolio.
The first one is an extended Skoda Fabia present only in India. The second one is the European version which is slightly bigger and better looking than the Indian counterpart with improved quality.
Skoda is famous for introducing various body styles on its standard car. On the Fabia, there's a hatchback, MPV and station wagon on the same platform. Here we have a collection of renderings that speculate various new body styles based on the European Skoda Rapid.
Skoda Rapid Combi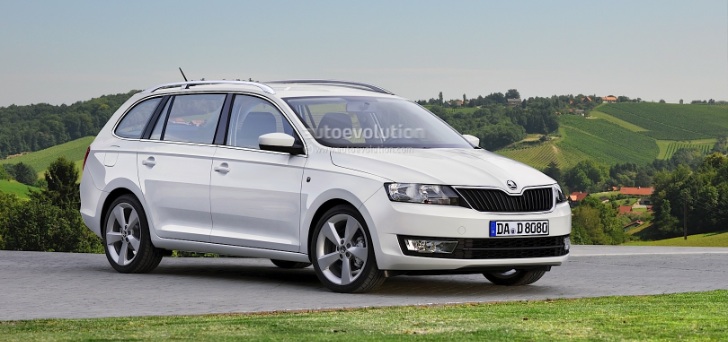 Skoda already has an Octavia Combi and a Superb Combi in its family. An estate version of the European Skoda Rapid is almost certain in the near future. It will be based on the A05+, a stretched version of PQ35 platform used by the Volkswagen Polo.
Station wagon variants hardly have any market in the Indian scenario. We doubt that this product will make it to the Indian shores.
Skoda Rapid 'Fastback'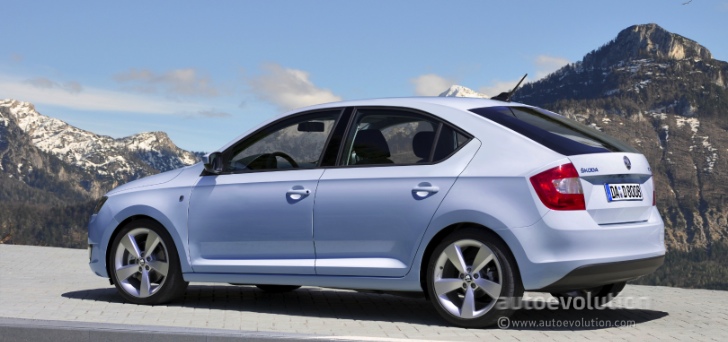 Unfortunately, even the European Skoda Rapid is not an eye magnet when it comes to design. Thus, to bring some flair to the design, Skoda could spin off a 'fastback' also known as a 'SpaceBack' variant to the lineup. It will have a steeply raked roofline and a nicely tucked up boot design.
Skoda Vision M – MPV
Skoda could make a MPV based on the Rapid platform to make sure that the winged arrow has something to offer to people who think that the VW Sharan is very expensive. This MPV could be a proper 7 seater. The powertrains can start with the 1.2-liter petrol and end with the popular 1.6 TDI from the VW Group.
[Source: Theophiluschin.com & Autoevolution.com]