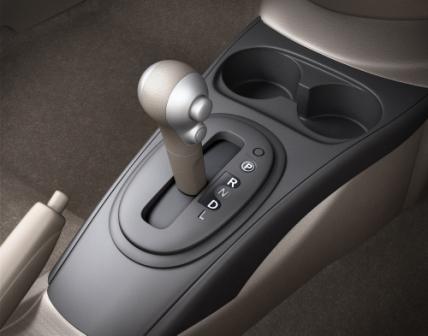 Renault India has launched the Scala CVT in India but we're not told the prices. The press release that came in this afternoon says the Scala AT will be available in RXL and RXZ petrol variants.
There is no mention of these new variants on the official website.
The Scala AT is equipped with the X-tronic transmission system that lends it a class-leading fuel efficiency of 17.97 kmpl (ARAI certified).
The Scala AT is powered by a 1.5L petrol engine that puts out 74KW (100.6hp) @ 5,600 rpm (compared to MT variant delivering the same power at 6,000 rpm) and 134Nm @ 4,000 rpm
The AT is targeted at the customer who mostly finds himself in stop-and-go traffic. However Renault is not launching the Scala in a rapidly growing segment. The share of automatic transmission variants in the C segment is just 6%, Renault explains.
The Scala has managed to earn 8% market share in December, with 3,000 units sold in 4 months that its been on the market.
The X-tronic CVT offers the world's highest transmission ratio, broader than a 7-speed automatic transmissions, according to Renault India. Compared to a conventional CVT, the X-tronic CVT transmission produces around 30% less friction and is 10% smaller as well as 13% lighter.
Indian Autos Blog will drive the Renault Scala CVT variant early next week to see whether these claims have worked in our driving conditions.
The heavy footfalls at Renault dealership from to the success of the Duster could help the Scala AT garner some attention, but there's no doubt on our minds that the Duster would be the volume spinner for Renault in 2013.
With Renault done announcing the AT variant, its probably only a matter of time now before Nissan launches the Sunny CVT.