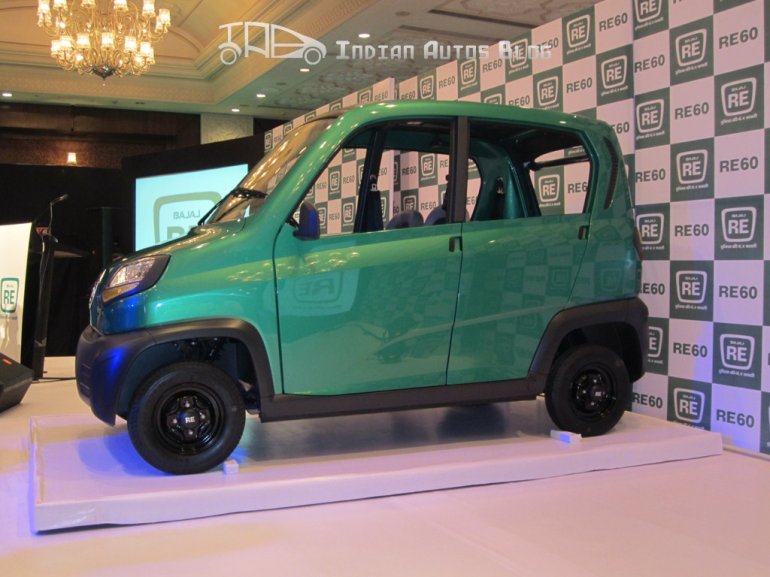 At the unveiling of the Bajaj RE60, the company's CEO Rajiv Bajaj told reporters that they were open to talks with Renault-Nissan for the use the RE60's platform to manufacture a compact car. Officials from Japan and France were invited to see the RE60 at the Bajaj stall in the Auto Expo.  The RE60 was completely developed in-house by Bajaj with no assistance from either Nissan or Renault.
Since Mr Bajaj's invitation, we have not heard anything from the Franco-Japanese camp.
It is now being reported in some sections of the media that the visitors are yet to confirm their interest in using the platform to roll out an inexpensive vehicle.
The RE60 is not a car but a four-wheeler. Bajaj said his company was "anti-car" and the four wheeler was an upgrade for the three-wheeled auto rickshaw. It features a newly developed 200cc, water-cooled, twin-spark petrol engine producing 20bhp.
Renault-Nissan CEO Carlos Ghosn has spoken out several times about competing with the Nano using a low cost car. Renault India higher officials have not ruled out the scenario of them selling multiple small cars below the Pulse.
If a small car is built on the ULC platform, it could be the entry point on the Nissan and Renault product range. They may want to add a more powerful engine and basic creature comforts on higher variants.
[Source - OnCars.in]